Mia Khalifa's Tweets About Lebanon Before Beirut Explosion: Country 'Doesn't Really Love Me Back'
KEY POINTS
Mia Khalifa says her heart is always with Beirut after the massive explosion in the city
Khalifa has been banned from visiting Lebanon for doing porn
The ex-porn star has always showed love to Lebanon even before the Beirut explosion
Mia Khalifa is trying to help the people in Lebanon after the Beirut explosion even if she feels that the country doesn't love her back after it banned her for doing porn.
On Tuesday, a powerful explosion took place in Beirut killing at least 78 people and leaving 4,000 others injured, The New York Times reported. Khalifa, who was born in Lebanon, is very affected by the incident and has been very active on social media retweeting details on where people can get help or donate blood.
"Beirut, my heart is always with you," she wrote in one tweet. However, the country has not welcomed her for years due to her previous profession as a porn star.
Khalifa has several tweets about Lebanon before the explosion and she has always showed love to her home country.
"Happy Independence Day to the country I love, but doesn't really love me back #Lebanon," Khalifa wrote on Twitter in 2017.
In October 2019, Khalifa called all Lebanese women "Queen." A netizen responded to her post and praised her for always showing Lebanon some love even after what it did to her.
"Lebanon doesn't deserve you," @freedac95 commented.
"I've been banned from my home country but I'll never stop telling everyone who will listen how it's the most beautiful, delicious, and heart warming place in the world," the ex-porn star replied.
In another tweet, Khalifa explained why she doesn't want to travel back to her home country.
"It's more in regards to the thousands of death threats I've received if I ever came back to Lebanon. That's not the kind of luck I'm eager to test," she wrote.
Even if Lebanon's government doesn't welcome Khalifa in the country, several of her countrymen have showered her with love on social media.
"We love you Mia !! I am from Lebanon," @emaroun11 wrote.
"Only old school arabs don't love you. the rest of us look up to you," @champagnehabebi added.
"Im sure lebanon loves u," @RobinxxxRhodes commented.
"We all love you Mia big hug and lot of kisses from lebanon to you sweetheart," @Khazen_John stated.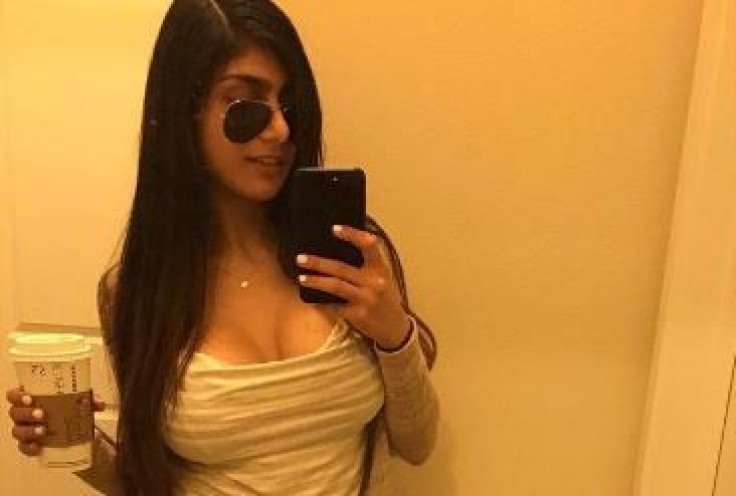 © Copyright IBTimes 2023. All rights reserved.