Michael Bay Praises Will Smith Following Slap Incident, Says He 'Is An Amazing Fighter'
Director Michael Bay has shared his thoughts on Will Smith slapping Chris Rock at the Oscars, noting he would love to work with the "King Richard" actor in the future.
The director also told EW that Smith was an "amazing fighter."
The 57-year-old director was asked if he would work with Smith and he replied, "Absolutely, 100 percent. He's a very even-keeled guy. Very even-keeled."
Bay and Smith had collaborated twice in the "Bad Boys" movie franchise. They first worked together in 1995 and then made a sequel, "Bad Boys For Life" in 2020. The director and actor duo are supposed to work together on the third installment of the franchise, "Bad Boys II." However, following the Oscars incident, the movie has been put on hold.
As far as Smith's slapping incident was concerned, the director shared his reaction. "At first, immediately I'm like, Did this just happen? Then I saw the yell from Will. That's a real Will yell," Bay told the outlet. "Will is an amazing fighter. He's studied boxing. First of all, it's wrong to do, no matter what. Let's just get that out there."
Bay further explained how people have been overreacting to the slap, noting the public should be more concerned about the Russia-Ukraine war at this moment.
"But when people said, 'Oh, he could have killed him.' No, a slap is different. A punch? Yeah, you can kill someone. Will gave him a slap," he added. "I'm thinking, Everyone's talking about this, but you know what? You start thinking about life and it's like, Oh, my God. Because I've been very affected by this Ukrainian war right now."
The director explained there were babies dying on a daily basis in Ukraine and people were still talking about the slap.
"I'm friends with the Klitschko brothers. I've been to Kyiv, I've met with the mayor. And I'm like, you know what? There are babies getting blown up by the hundreds right now and people are so concerned about this," he said. "To me, it's just like, enough of it. All right, so a dramatic thing happened, but I just think we've got to get our priorities straight."
Smith slapped comedian Chris Rock for joking about his wife Jada Pinkett Smith at the 2022 Oscars, held on March 28.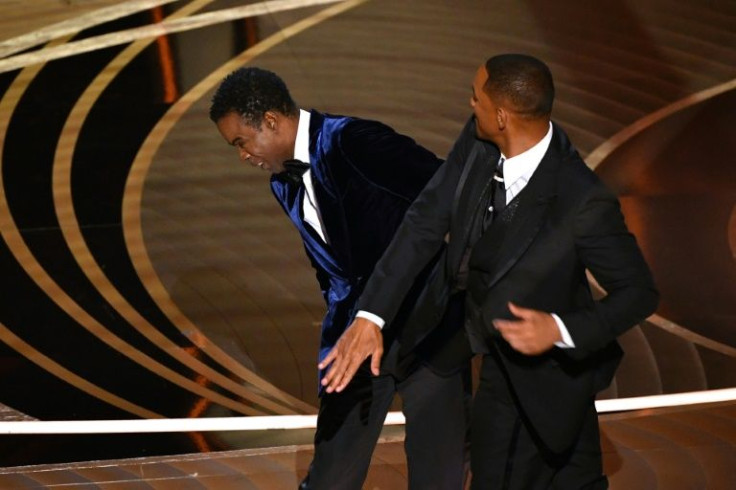 © Copyright IBTimes 2023. All rights reserved.
FOLLOW MORE IBT NEWS ON THE BELOW CHANNELS