Kathy Griffin Worries Slapped Audience Might Imitate Will Smith Slapping Chris Rock
Comedian Kathy Griffin is worried audiences at comedy clubs and theaters might try to act like Will Smith and slap comedians on stage.
The 61-year-old took to Twitter on Monday following the Oscars 2022 incident, where Smith slapped comedian Chris Rock for joking about his wife Jada Pinkett Smith, and noted it was a "very bad practice."
"Let me tell you something, it's a very bad practice to walk up on stage and physically assault a Comedian," Griffin wrote. "Now we all have to worry about who wants to be the next Will Smith in comedy clubs and theaters."
Fans took to the comments section to share their reactions.
"I have lost all respect for Will!" one of the fans wrote. "I spent my whole life loving him. It's a shame. The Oscars are known for people getting roasted so if you can't handle it, don't go!" "And then he got a standing ovation. This is all very uncomfortable," another user wrote.
However, there were some fans who supported Smith's slapping Rock for making a joke about his wife. "Chris was making fun of Will's wife's medical problem. That's bullying," a fan noted. "Will was protecting his wife. He chose a poor way of showing it but sometimes people react instead of act. I'm glad he apologized to the academy."
A user also shared a screenshot of the entire incident, noting that Smith first laughed at the joke, but later his wife gave him "the look" he had to do something.
A Twitter user shared the entire joke and slapping clip:
Griffin is not the only comedian who reacted to this incident. Television host and comedian Jimmy Kimmel praised the event's co-hosts, Amy Schumer, Regina Hall and Wanda Sykes, noting this slapping story shouldn't overshadow their work.
Conan O'Brien also tweeted, "Just saw the Will Smith slap. Anyone have a late night show I can borrow just for tomorrow?" to which Kimmel replied, "Anytime you want to take it for a spin, it's yours."
Following the slap, Smith apologized to the Academy while accepting the Best Actor award for the sports drama movie, "King Richard." The actor also wrote an apology on Instagram, noting he was "wrong."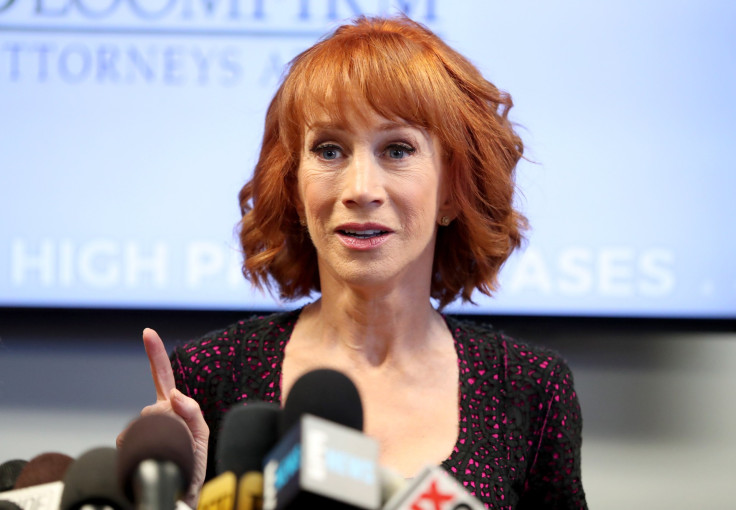 © Copyright IBTimes 2023. All rights reserved.
FOLLOW MORE IBT NEWS ON THE BELOW CHANNELS