Michael Bloomberg: As President, I'll Grant Puerto Rico Statehood
KEY POINTS
Bloomberg said, as president, he would grant Puerto Rico full statehood
As such, Puerto Rico would gain access to Medicaid, various tax credits
Bloomberg joins Yang and Rep. Delaney in supporting Puerto Rican statehood
In a surprising announcement, former New York City mayor and presidential hopeful Michael Bloomberg said on Monday that he would seek to make Puerto Rico the 51st state in the nation.
In a new policy plan released by Bloomberg's campaign, the former mayor wrote that Puerto Ricans' interests "have been ignored by Washington" because "they don't have a vote in Congress."
Although Puerto Rico is a territory of the United States, it does not have the same degree of government participation that states enjoy. Citizens of the island can't vote in presidential elections but they vote in primaries. Puerto Rico does not have a seat in the Senate or a voting representative. The islanders vote for governor, local offices and police.
"Most presidential candidates for president have been too afraid to back it. Not me. I'll state it clearly: I support statehood for Puerto Rico. And as president, I will work to pass a bill making it a reality, subject to approval by the people of Puerto Rico, who will make the ultimate decision," Bloomberg said.
Bloomberg joins just two other Democratic presidential hopefuls – Rep. John Delany, D-Md., and businessman Andrew Yang – in supporting statehood for Puerto Rico. With the exception of former Vice President Joe Biden, whose stance is unclear, the rest of the Democratic candidates have voiced their support to allow Puerto Ricans to vote on statehood themselves.
Part of Bloomberg's announcement includes plans focused on growing Puerto Rico's economy and opening up social welfare programs. As a state, per Bloomberg's plan, the island would be granted access to Earned Income Tax Credit, Child Tax Credits and Medicaid. Bloomberg also wants to facilitate faster transfers of federal disaster relief funds while continuing to use the current oversight system to curb financial misconduct.
Puerto Rico Senate President Thomas Rivera Schatz recently announced a statehood bill that will be voted on this fall.
President Donald Trump has said he is firmly against granting Puerto Rico statehood; it's likely this is due to his ongoing rivalry with Yulin Cruz, the mayor of Sand Juan. Following Hurricane Maria, Cruz criticized the federal government's disaster relief efforts, prompting Trump to fire back about the island's corruption.
Earlier this month, over $8 billion in undisbursed federal disaster funds was released after being withheld since 2017.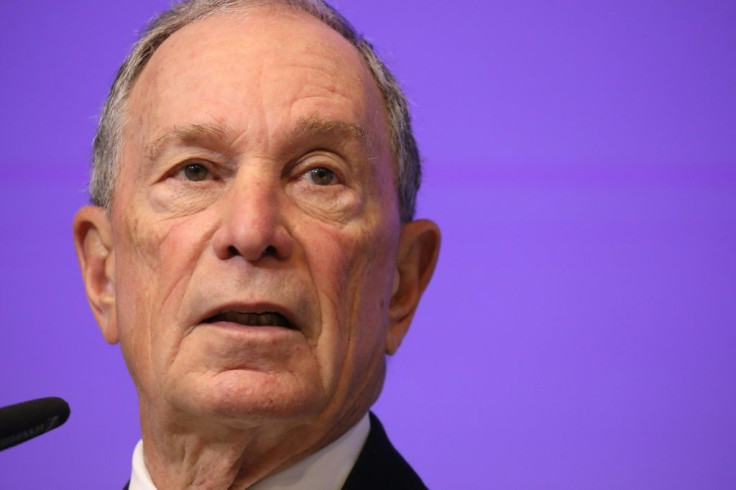 © Copyright IBTimes 2023. All rights reserved.