Michael Jackson Crowned King of MTV VMAs: Poll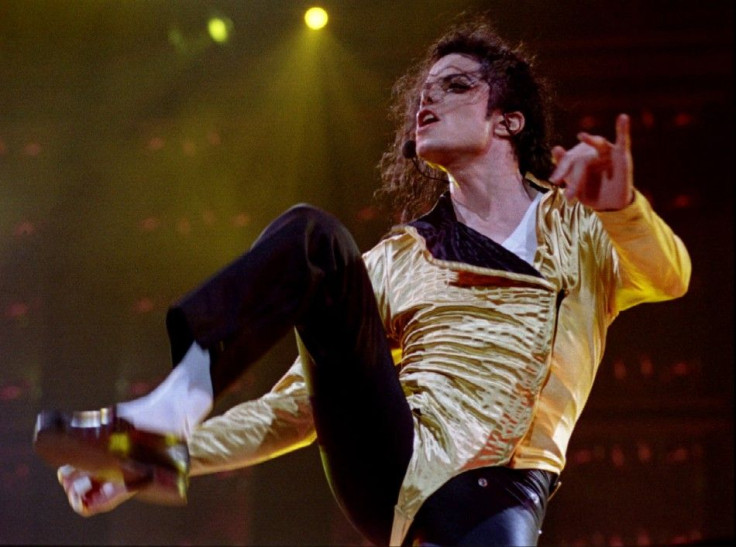 King of Pop Michael Jackson is gone, but he is not forgotten -- not by MTV Video Music Award voters.
Two days before the widely-watched awards show, MTV on Friday released a poll of the top moments chosen by voters in the program's nearly three decades with Jackson singled out for most iconic and best pop performances for a medley of songs he sang in 1995.
Jackson singing and dancing to The Way You Make Me Feel, Scream, Beat It and Smooth Criminal picked up 57 percent of the vote for most iconic performance, beating the likes of Madonna with Like a Virgin in 1984 and Lady Gaga's Paparazzi from 2009.
The Thriller singer, who died in June 2009 from a drug overdose, also got the nod for best pop performance with the same medley, again topping artists including Britney Spears, Justin Bieber, TLC and his own sister, Janet Jackson, who performed a tribute to Michael the year he died.
MTV annually gives away awards for best videos in what has become one of its most-watched telecasts. Last year's VMAs were seen by 11.4 million viewers, its biggest audience since 2002.
Perhaps more important than awards and stars, the program is known for its sometimes impromptu, often planned, outrageous moments that grab headlines around the world.
Last year, Lady Gaga showed up in a dress made completely of raw meat. Two years ago, Kanye West jumped onstage and grabbed a microphone from a stunned Taylor Swift to tell audiences that Beyonce, not Swift, should have won one award.
But where outrageousness is concerned, nothing beats the kisses shared among Madonna, Britney Spears and Christina Aguilera at the 2003 show. It was voted the most outrageous moment of the VMAs history with 53 percent of the votes from some 15 million total ballots cast online.
The infamous kiss, during a performance of Like a Virgin and Hollywood, beat out the fight between Kid Rock and Tommy Lee in 2007, Howard Stern appearing as Fartman and Diana Ross jiggling Lil Kim's breast at the 1999 show.
In fact, the flashy purple pantsuit Lil Kim wore, which left one breast exposed except for a pasty over her nipple, was picked by 39 percent of voters as the wildest outfit ever worn to the show, beating Lady Gaga's meat dress and Britney Spear's black leather biker ensemble from 2002.
Other results of the MTV poll, which also looked at best videos of the 1980s, 90s and 00s, as well as top performances in hip hop and rock, can be found at newsroom.mtv.com.
The VMAs air on Sunday, starting at 9 p.m.
© Copyright Thomson Reuters 2023. All rights reserved.