Michael Jordan Donates $100 Million To Support Fight For Racial Equality And Justice
KEY POINTS
Michael Jordan and Jordan Brand are donating $100 million to organizations supporting racial equality and social justice
The NBA legend confessed that he was "deeply saddened, truly pained and plain angry" following George Floyd's death
Nike is also donating $400 million to support the black community
Michael Jordan and the Jordan Brand will be making a $100 million donation to organizations dedicated to fighting for racial equality and social justice.
On Friday (June 5), Jordan and the Jordan Brand announced that in the next 10 years, it will be supporting various organizations promoting racial equality. The donation was announced on Twitter by Jordan's manager and spokeswoman Estee Portnoy.
"Jordan Brand is more than one man. It has always been a family. We represent a proud family that has overcome obstacles, fought against discrimination in communities worldwide and that works every day to erase the stain of racism and the damage of injustice," the announcement read.
"Today, we are announcing that Michael Jordan and Jordan Brand will be donating $100 million over the next 10 years to organizations dedicated to ensuring racial equality and social justice and greater access to education," the statement continued.
The NBA legend also announced earlier his support for those who are seeking for justice for the victims of racism and violence. According to the former Chicago Bulls' shooting guard and small forward, he was "deeply saddened, truly pained and plain angry" about the threats and injustice that the blacks have faced over the years. He made the statement following George Floyd's controversial death which sparked the #BlackLivesMatter movement.
"I see and feel everyone's pain, outrage and frustration. I stand with those who are calling out the ingrained racism and violence toward people of color in our country. We have had enough," he added.
Jordan encouraged the other people to join and put pressure on the leaders to change the laws and use their vote to create a systematic change. The athlete believes that everyone is part of the solution. He also stressed that "we must work together to ensure justice for all."
Jordan Brand's parent company, Nike, also showed support for the same cause. The company announced on Friday that it will be donating $40 million over the next four years "to support the Black community in the U.S."
On May 29, Nike also shared a video encouraging the people to joint he fight against racism.
"For once, Don't Do It," the message read. "Don't pretend there's not a problem in America. Don't turn your back on racism. Don't accept innocent lives being taken from us. Don't make any more excuses. Don't think you can't be part of the change. Let's all be part of the change."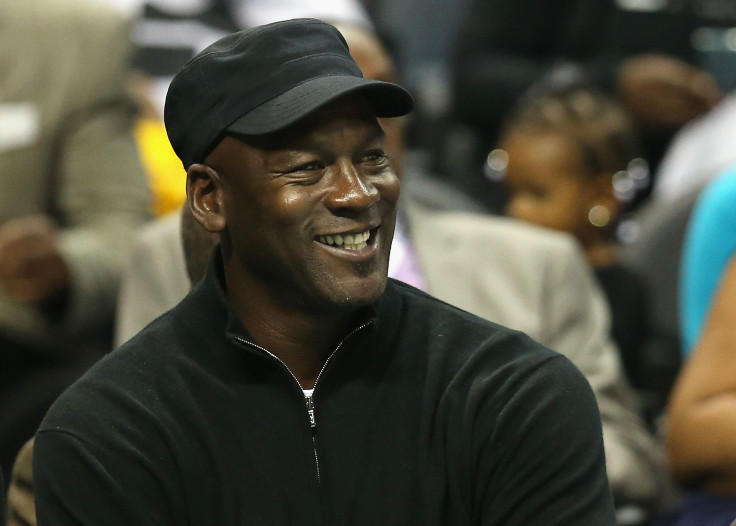 © Copyright IBTimes 2023. All rights reserved.