Michael Phelps Drops Bombshell: 'I Didn't Like Who I Was'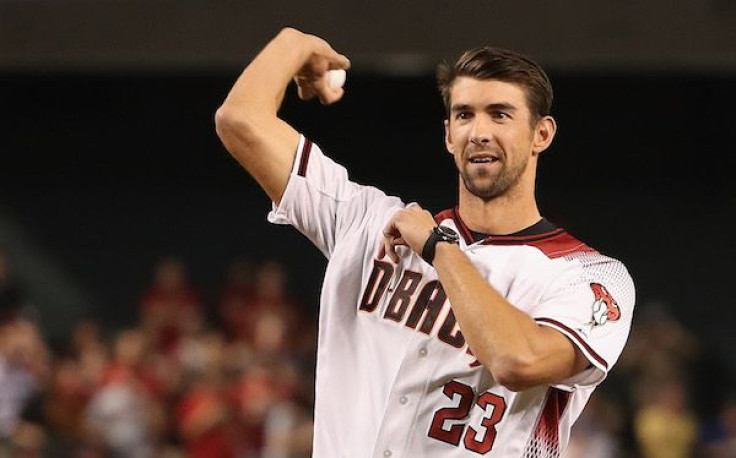 Michael Phelps is speaking out about his struggles with anxiety and depression. The 32-year-old athlete is apparently part of a new documentary, titled "Angst," which promotes awareness about the causes and effects of anxiety.
Speaking candidly about his own experience, Phelps told Us Weekly that he considers his battle with depression as the "darkest part of my life by far." He also shared how his feeling of being vulnerable caused him to loath himself. "I was to the point where I didn't like who I was. I didn't like looking at myself like seeing the reflection that you see in the mirror."
Now that he has moved on from depression, Phelps wants to help other people who may be suffering the mental disorder. He said that he is hoping to impart a positive effect on other people through his role in the new documentary. "Hopefully, we can lower the suicide rate and continue to open up and probably get people to talk about the mental health disorders that they're going through and to communicate more," he said.
Phelps also recognized the impact when athletes and celebrities open up about their own experiences with anxiety and depression. "There are a lot of different things that we have going on and you're starting to see more, whether it's athletes or celebrities who are opening up and talking about depression and anxiety more. I think they're understanding that it is OK to not be OK."
The retired swimmer is currently happily living his life with wife Nicole Johnson, their 17-month-old son Boomer and their upcoming bundle of joy. Gushing about his wife's second pregnancy, Phelps revealed that he kind of had an idea that his wife was already expecting even before it was confirmed to him. "I kind of had an idea that she could be pregnant … I could tell she was acting, not different or funny, but I could tell that she wanted to say something."
In late August Johnson announced her second pregnancy on Instagram. She posted a photo of her carrying her first born, and she wrote in the caption that Boomer is going to be a big brother soon. It isn't known yet if Phelps and Johnson are going to have a girl or a boy as their second child.
Phelps and Johnson secretly tied the knot on June 13, 2016, just a month after their first child was born, according to E! News. The couple reportedly dated on and off for eight years before they walked the aisle.
© Copyright IBTimes 2023. All rights reserved.