Shark Week 2017: Twitterati Disappointed Over Michael Phelps Not Racing Real Shark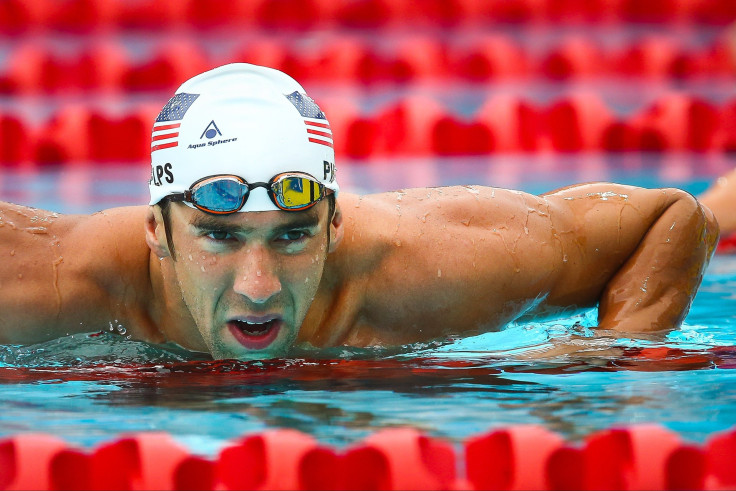 After much hype over Michael Phelps racing a real shark in Shark Week 2017, people finally got to find out who is a better swimmer Sunday night — man or the beast. However, after witnessing the event itself, Twitter users were slightly disappointed to discover that the Olympic swimmer ended up competing against a CGI shark instead of a real one.
The Discovery Channel had left no stones unturned in promoting the event that was supposed to kick off Shark Week. "[Phelps] is our greatest champion to ever get in the water ... but he has one competition left to win," the Discovery Channel's promotion reads. "Michael Phelps makes a splash with the most interesting race of his career, and gets schooled on everything 'shark' at the Bimini Shark Lab."
Details of the event were kept under wraps except the fact that the gold medalist would be seen racing a great white shark on a 100-meter track. "I was like, 'Yeah, sure, why not? Let's see who would win a race'," Phelps said in an interview with Entertainment Weekly regarding him racing a shark. "It's hard for me to race something that has the speed that they have, and how fast they can turn on a dime is something that's truly incredible, especially with the size of these animals. I got in and did my best, and you guys are going to have to see what the outcome is."
Read: Shark Week 2017: Sunday Schedule Released; What To Watch July 23
When the race, titled "Great Gold vs. Great White" unfolded in front of the viewers, the swimming champion and the predator ended up swimming the 100-meter stretch of open waters separately instead of going head to head in a closed setup. The shark went up first followed by Phelps, who raced a CGI shark, News reported.
This was obviously done because the organizers could not guarantee the fact that the shark would stay its course and not waver from it when it sensed a human swimming right beside it. To further ensure the safety of Phelps in the shark-infested waters of the off the coast of South Africa, several life guards had been placed along the track, who were deployed to keep an eye on the gold medalist.
Even though the 32-year-old braved the 11 degree Celsius freezing waters to be defeated by the shark by just 2 seconds (Phelps: 38.1, Shark: 36.1), it was praise-worthy since Phelps' highest recorded speed is 10km per hour, which is far short of a predatory shark who can swim up to 40km per hour.
Phelps maintained a steady pace throughout the match and even sported a "monofin" and 1-millimetre-thick wet suit to make it as fair to his opponent as possible. But it wasn't enough to beat the great white shark. Nevertheless, the Olympic medalist is not ready to give up yet. After his narrow defeat, Phelps tweeted:
Read: When Does Shark Week 2017 Start? Full Schedule Released
However, a number of Phelps' fans, who had tuned in to witness their idol take on a shark, were left disappointed after discovering Phelps was pitted against a virtual shark and not a real one.
Nevertheless, there were people who did not mind the fact that he chose to battle a CGI version of the predator. A user even pointed out that if people thought about it practically, they would realize it was not feasible to put Phelps and the shark in the same waters.
© Copyright IBTimes 2023. All rights reserved.
FOLLOW MORE IBT NEWS ON THE BELOW CHANNELS