Michelle Obama Could 'Fight' Donald Trump With Presidential Candidacy, Shake Up Whole System
Michelle Obama hasn't announced her candidacy, but her supporters are still hoping for an 11th-hour decision to be made by the ex-FLOTUS.
According to Fox News, Democratic Party bigwigs are urging Barack Obama's wife to enter the presidential race.
Washington Post editor Steven Levingston weighed in on the prospect of Obama running for president during his conversation with Inside Edition.
"I think people would like her to run for the White House. It is felt she is truly a star who could do almost anything or win any election," he said.
Levingston went on to say that Michelle would be an interesting candidate because she could shake up the whole system. If the former FLOTUS would run for election, it would make the race even more exciting.
"Of the people out there she could fight Trump in a way that could be masterful. We know she likes to go high when everyone else goes low and she's very good at it and it might just work," he said.
Meanwhile, reports revealed that there is anxiety within the Democratic Party about the performances of some of their frontrunners. Joe Biden and Senator Elizabeth Warren are both running for office.
But journalist Connie Schultz told the New York Times that there's anxiety now more than ever.
"I've been surprised by some who've called me," she said.
As of late, it is still unclear if the ex-FLOTUS will run for office. But polls suggest that she could win. However, in March, she said that she won't for president because she no longer leads a normal life.
"What Barack and I talk about what we do miss…is the loss of anonymity. And that's something that most people don't understand, how valuable anonymity is. Being able to blend into your environment, and not be the center of it, but just to observe it…and because I love people so much, I love casual conversations with people," she said.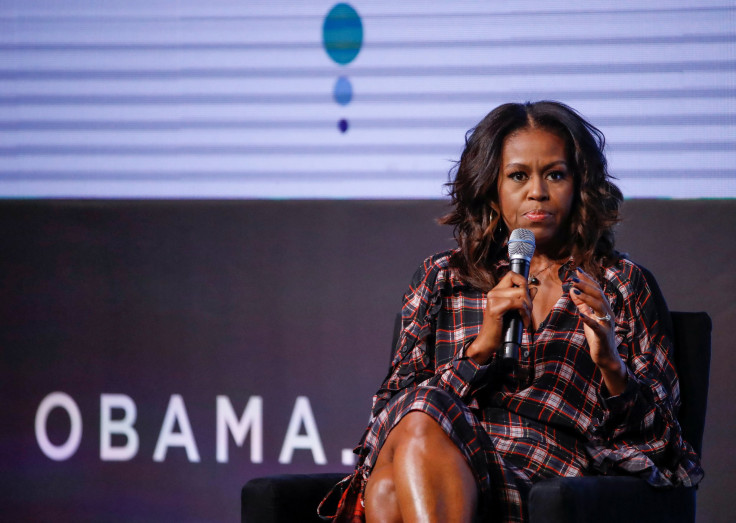 © Copyright IBTimes 2023. All rights reserved.