Michelle Wie West Slams Rudy Giuliani Over 'Objectifying' Comments About Looking Up Skirt
Golfing pro Michelle Wie West is furious after learning Rudy Giuliani used their encounters during a charity event to look under her skirt.
The drama began on Thursday when the 76-year-old appeared on the "War Room" podcast hosted by Steve Bannon.
Toward the end of his time on the show, Giuliani asked Bannon if there was enough time to share a "funny story" and promised to make it quick. He then proceeded to recall the time he attended a charity fundraiser with the late Rush Limbaugh seven years ago, Golf Week reports.
During the event, Limbaugh complained about the paparazzi, which he assumed was following Guiliani.
However, the former mayor of New York City informed Limbaugh the photographers were actually chasing their playing partner, Wie, who has a putting stance in which she "bends all the way over and her panties show."
Bannon and the other guest on the show appeared to look uncomfortable by the end of the story, and Giuliani questioned whether it was appropriate. "Is that OK to tell that joke? I'm not sure," he said.
Bannon replied, "We already told it, so I don't know."
On Friday, Wie took to Twitter to slam Giuliani for sharing a story "objectifying" her rather than discussing her golfing skills.
"What should be discussed is the elite skill level that women play at, not what we wear or look like," she wrote.
The 31-year-old added, "What this person should have remembered from that day was the fact that I shot 64 and beat every male golfer in the field leading our team to victory. I shudder thinking that he was smiling to my face and complimenting me on my game while objectifying me and referencing my 'panties' behind my back all day."
Along with her elite golfing skills during the event, the five-time LPGA winner noted that Giuliani also had the option to discuss a major tournament she won that same year but chose to talk about her underwear.
"My putting stance six years ago was designed to improve my putting stats (I ended up winning the US Open that year), NOT as an invitation to look up my skirt!" Wie added.
Following her post, Wie received praise from fans who were impressed by her ability to address Giuliani's controversial comments without creating further drama.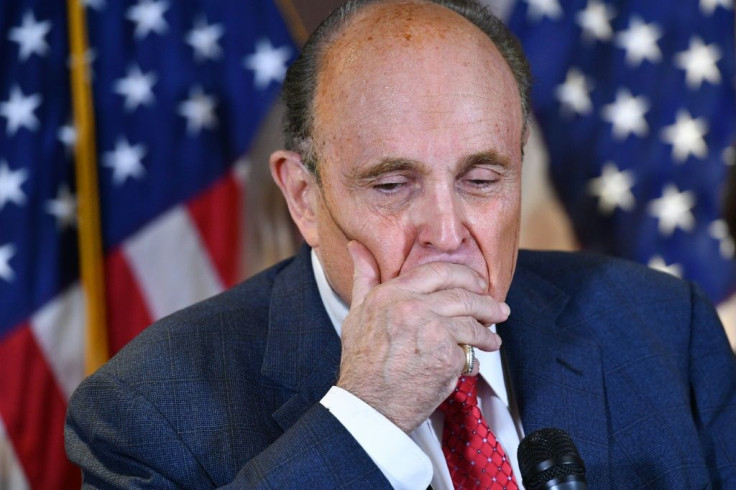 © Copyright IBTimes 2023. All rights reserved.