Rudy Giuliani Says 'Game Of Thrones' Inspired His Capitol Riot Speech
KEY POINTS
Rudy Giuliani said he got the term "trial by combat" from the HBO series "Game of Thrones"
He denied that his speech incited violence
Giuliani said he was referring to a "trial between machines" in his speech at a rally leading up to the Capitol riots
Rudy Giuliani has claimed that one TV series inspired his speech at a rally just prior to the Capitol riots on Jan. 6.
President Donald Trump's personal lawyer and former New York City mayor said he was making a "Game of Thrones" reference when he called for "trial by combat" at last week's "Save America" rally in Washington, D.C. Giuliani also denied that his speech incited violence.
"I was referencing the kind of trial that took place for Tyrion in that very famous documentary about fictitious medieval England," he told The Hill's White House reporter Brett Samuels Tuesday.
"When Tyrion, who is a very small man, is accused of murder," he continued. "He didn't commit murder, he can't defend himself, and he hires a champion to defend him."
In HBO's "Game of Thrones," Peter Dinklage's character Tyrion Lannister invoked "trial by combat" twice. The first instance came when he was put on trial at the Eyrie in Season 1, while the second time was at his trial at the Red Keep in Season 4, Entertainment Weekly noted. Both trials resulted in a violent swordfight that left a person dead.
Giuliani confirmed that he was referring to "Game of Thrones" despite his use of the term "documentary." He also claimed that he was referring to a "trial between machines" during his speech.
"In fact, you'll see it comes up exactly in the context of I challenge them to allow us to examine their machines," he told Samuels. "And then I say the consequences of the trial by combat will be if they prove that we're wrong, we'll be exceedingly embarrassed, we'll be disgraced. If we prove they're wrong, they go to jail."
Giuliani then insisted that his words "incited no violent response from the crowd."
"None," he said Tuesday. "The crowd didn't jump up saying 'lock him up, throw him in jail, go to hell.' I've had speeches where people jump up and say, 'lock him up.' It was not an emotional — it was not an emotion-inspiring part of the speech. So, to try to take it out of context and use it is typical of the crooked left and press."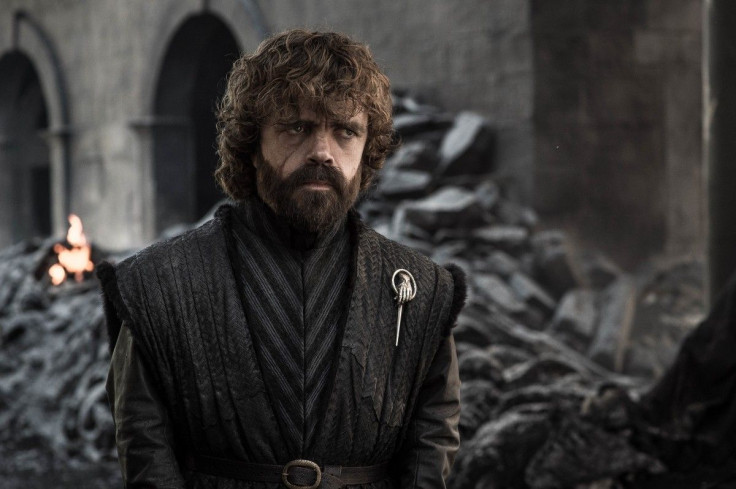 © Copyright IBTimes 2023. All rights reserved.