Michigan Coronavirus Patient Sought Help From Alexa, Before Dying In Pain
KEY POINTS
A patient from a Michigan nursing home died from the coronavirus while asking for help from Alexa
Her sister played back recordings from her phone, and that's how they discovered it
Hers was not the only case of coronavirus infections among the elderly in Michigan nursing homes
A Michigan nursing home patient with COVID-19 searched for help in the unlikeliest of places — from Amazon's AI personal assistant Alexa. She eventually succumbed to the virus, later reports revealed.
According to Fox News, LouAnn Dagen, 66, passed away Saturday after being brought to Mercy Health Saint Mary's emergency room. Her sister Penny received the Amazon Echo Show recordings from Dagen's room in the nursing home, the Metron of Cedar Springs.
Based on the recordings aired through Grand Rapid's WOOD-TV, Dagen was in great pain in her last days. She was heard asking Alexa to help ease the pain, saying that she needed to find a way to "relieve it."
Penny said her sister had already been complaining of shortness of breath last week. It was a sure sign of the virus, and she started showing signs of dehydration not long after. It was then that the situation went down extremely south for her, and that was also the time the nursing home prompted to send her to the emergency room.
Nursing homes are among the most vulnerable places during the coronavirus outbreak, because the elderly are easily infected. According to Freep, another Michigan nursing home reported confirmed cases of the coronavirus in at least seven locations.
The Advantage Living Center reported that at least "several residents" in the Northwest and Samaritan facilities in Detroit and several facilities in the Harper Woods, Redford, Wayne and Battle Creek areas were diagnosed with the virus.
Nationwide reports state that more than 400 elderly care facilities have at least one COVID-19-positive report. This included cases that were found in Michigan.
Dagen's case, meanwhile, was included in the 31 residents and 5 staff members who tested positive for coronavirus in the area. This was also among the cases in Michigan, which reported around 18,970 cases of the coronavirus early Wednesday, based on data from Johns Hopkins.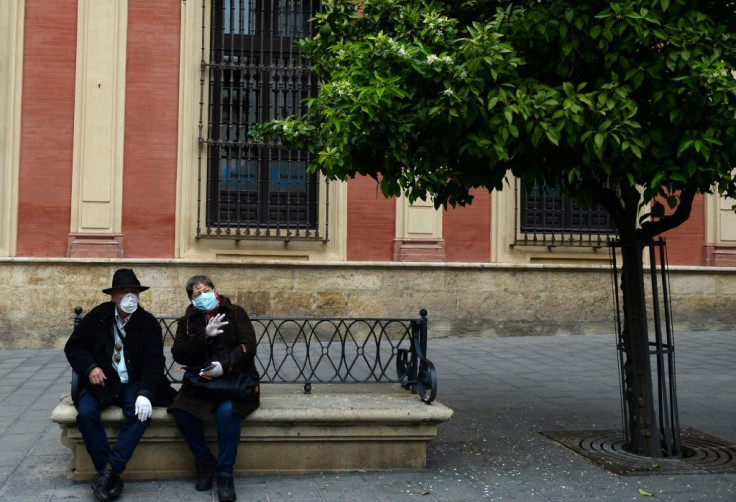 © Copyright IBTimes 2023. All rights reserved.