Michigan Layoffs 2019: 30,000 State Workers May Lose Jobs Over Budget Concerns
More than 30,000 or 62 percent of Michigan's 48,000 state employees might find themselves temporarily unemployed on the morning of Oct. 1 if the Republican-controlled Legislature and Democratic Gov. Gretchen Whitmer fail to agree on the new budget by midnight Sept. 30.
To be exempted from the forthcoming layoffs are 18,000 employees largely belonging to law enforcement, prison and protective services. Employees to be hit by the shutdown belong to nonessential services.
These include all state road construction projects, state parks, welcome centers and rest areas, secretary of state branches, most licensing, inspection and permitting programs and lottery games.
The Michigan government shutdown seems all but inevitable given there are only six scheduled legislative session days left. GOP leaders and Whitmer, however, are expected to push hard to reach and approve a consensus budget before the Oct. 1 deadline.
"With just two weeks remaining to get a budget completed, time is growing short, and we have a responsibility to be prepared for every possible scenario, including a state government shutdown," wrote budget director Chris Kolb in an email to state employees.
"It would be irresponsible to both you and to taxpayers if we don't continue to prepare for the possibility of a shutdown."
The looming shutdown stems from a sudden breakdown in budget negotiations last week between Whitmer and the GOP over how to allocate $500 million in funds.
Senate Majority Leader Mike Shirkey claims Whitmer walked away from the budget negotiations over the Legislature's insistence on the $500 million for road building, which was to be an extra one-time funding.
Whitmer had long said she wanted to use that money for other budget priorities even as both sides continue to negotiate a long-term road funding solution.
Whitmer's proposal to obtain extra funds was to propose a $0.45 per gallon fuel tax hike in March. This gas price hike would have given Michigan the highest gasoline prices in the U.S. Republicans rejected the proposal outright.
GOP leaders, however, said they remain committed to resuming road funding talks after the budget is finalized.
Michigan, which last experienced a similar shutdown in 2009, is preparing state employees for the worst. The 2009 shutdown lasted all of two hours but the one in October might last conceivably longer than that.
Department directors told employees a temporary layoff will remain in place for 20 days. The layoffs will then become indefinite layoffs in subsequent days. Insurance coverage, however, will continue during the temporary layoff period.
Should the shutdown last longer than 20 days, state employees will be offered COBRA (Consolidated Omnibus Budget Reconciliation Act) or some sort of continued coverage. COBRA is a health insurance program allowing an eligible employee and his or her dependents the continued benefits of health insurance coverage in case the employee loses his or her job or experiences a reduction of work hours.
Employees will still receive their Oct. 3 paychecks, plus a later paycheck for the first week of September, on Oct. 17.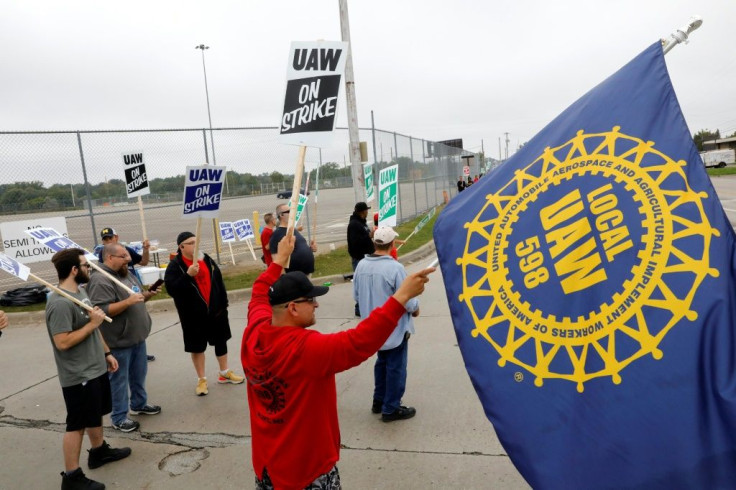 © Copyright IBTimes 2023. All rights reserved.