'The Mick' Spoilers: Chip's Biological Dad Returns In Season 2, Episode 10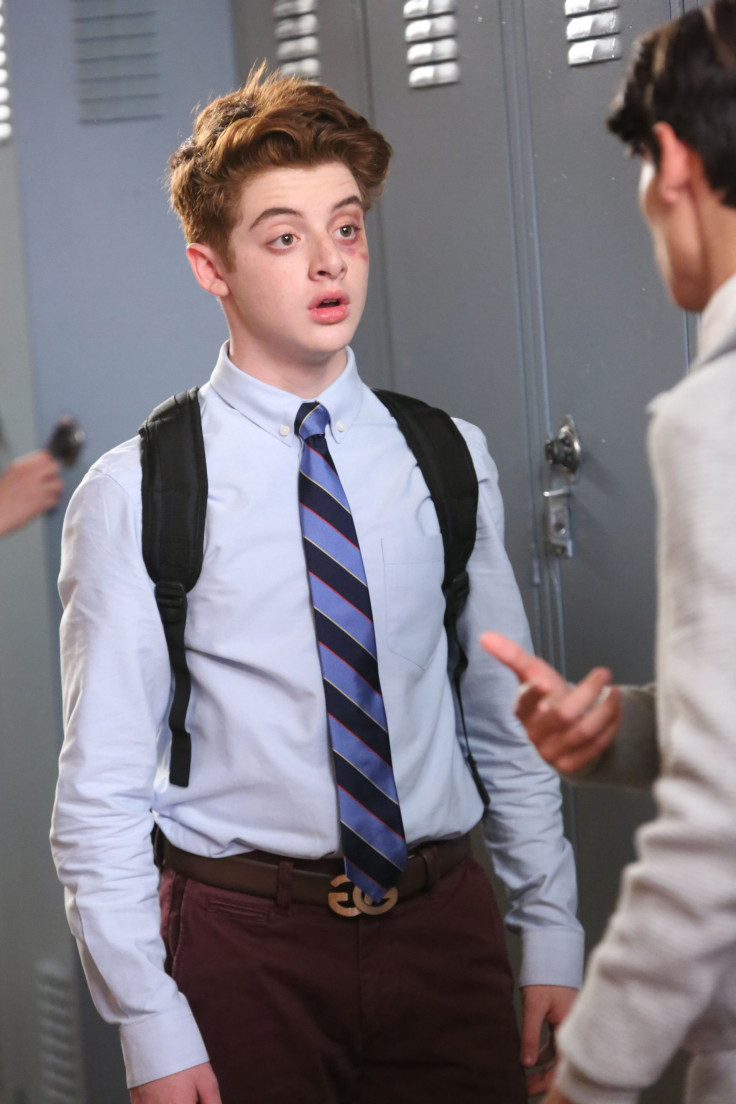 Chip bonds with his biological dad in the next episode of "The Mick."
According to the synopsis for Season 2, episode 10 of the Fox comedy, Chip (Thomas Barbusca) goes on a spontaneous camping trip with his real dad, Howard (Matthew Glave).
Howard's return to the show isn't a big surprise as series co-creator John Chernin told Den of Geek earlier this month that viewers haven't seen the last of the new character. "Howard, I can tell you, will definitely appear down the road! We're not done there," Chernin said.
Chip finally found out in Season 2, episode 9 that Christopher (Laird MacIntosh) is not his real father. Chip was initially not interested in meeting his real dad but when he found out that Howard owns an outdoor recreation company and worth half a billion dollars, Chip immediately decided to meet him.
Chip pretended to be an intern at Howard's firm and later found out that Howard has a daughter named Kelly (Alyssa Jirrels). At the end of the episode, Chip revealed to Howard who he really is. But instead of welcoming him with open arms, Howard drove Chip away and told him to stay away from his family. Since things didn't end well between Chip and Howard the last time they saw each other, it's interesting to see how the two reconnect once again after their heartbreaking reunion last episode.
Elsewhere in the upcoming installment, Sabrina (Sofia Black-D'Elia) decides to throw a get-together with talented artists in order to impress them. But after learning that Ben's (Jack Stanton) new friend has a celebrity mom who loves art, Mickey (Kaitlin Olson) decides to co-host the event in order to sway her.
Apparently, that celebrity mom will be played by guest star Jennie Garth, who is best known for starring as Kelly Taylor in the "Beverly Hills, 90210" franchise. According to Entertainment Weekly, Garth's character is a pretentious, new-age parent who happens to share the same name as her portrayer.
"The Mick" Season 2, episode 10, titled "The Climb," airs on Tuesday, Jan. 2, 2018 at 9:30 p.m. EST on Fox.
© Copyright IBTimes 2023. All rights reserved.