'The Mick' Spoilers: Chip's Real Father Returns In Season 2, Episode 19
Bert makes a re-appearance in the next episode of "The Mick."
A promo photo for Season 2, episode 19 of the Fox comedy shows Bert (Jay Mohr) — Chip's (Thomas Barbusca) real biological dad — with Sabrina (Sofia Black-D'Elia). While it's unclear why the two are together, it seems that the eldest Pemberton kid visits Bert's strip club to learn how to dance.
According to the synopsis for the next episode, Jimmy(Scott MacArthur) teaches Sabrina how to dance after Mickey (Kaitlin Olson) discovers that her niece has two left feet. In the trailer for the installment, Kaitlin walks into Sabrina's room and is shocked to see how bad her dancing is. "What are you doing?!" a laughing Mickey asks to an embarrassed Sabrina.
Mohr made his first appearance as Bert in Season 2, episode 12. In the said installment, Mickey, Alba (Carla Jimenez) and the kids spent a weekend at the family's Manhattan penthouse. While there, Chip got to meet Bert, a friendly but incompetent strip club owner.
In an interview with Den of Geek last January, writer Heather Flanders explained why they chose Bert to be Chip's real biological dad. "The idea of pairing Chip with this gross character was just so funny to us," Flanders said. "What I think works so well about all of this is that Chip wants to connect with his dad, no matter what. He's had a real journey this season and he's at a point where he just wants this bond, even if it does end up being with this schlub. So even if this isn't the sort of person that Chip wants as a father, he figures that maybe he can still help him in some way."
"We always knew that the funniest version of this story would involve pairing Chip up with the polar opposite of what he's looking for," co-creator Dave Chernin added. "We always wanted to end up with this dirt bag father character, Bert."
Elsewhere in the next episode, Chip devises a spiteful plan to be crowned "Prince" at his school formal. Meanwhile, Mickey and Alba catch Ben (Jack Stanton) lying. But when the two try to teach him a lesson, their plan backfires.
"The Mick" Season 2, episode 19, titled "The Dance," airs on Tuesday, March 27 at 9:30 p.m. EDT on Fox.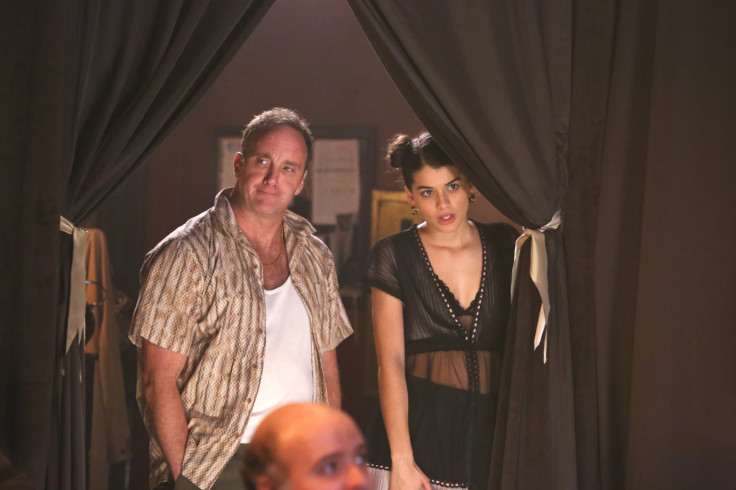 © Copyright IBTimes 2023. All rights reserved.