Microsoft, Aptos Labs Partner To Explore 'Asset Tokenization, Payments And Central Bank Digital Currencies'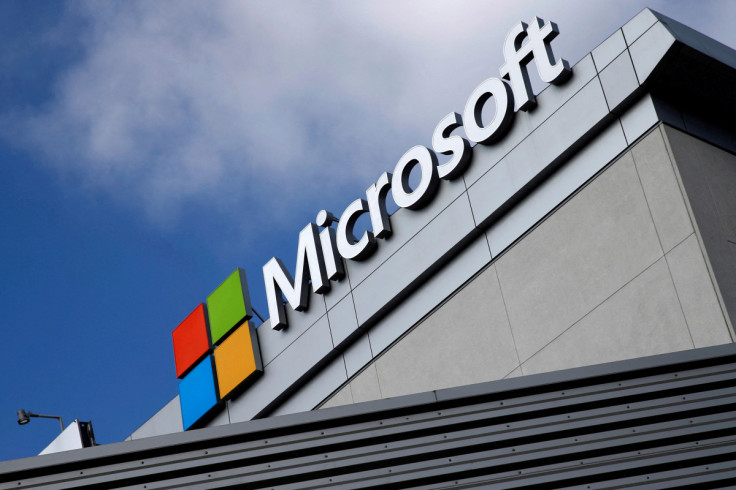 KEY POINTS
Aptos announced it partnership with Microsoft this week
Both companies agreed to look into the development of innovative solutions
The Aptos token saw a double-digit price surge of 15% and traded at $7.70 following the news
Tech giant Microsoft and Aptos Lab, developers of a layer 1 blockchain started by former Facebook employees, have collaborated to "drive Web3 into the mainstream" and revealed that the partnership is also centered on exploring "innovative solutions, such as asset tokenization, payments and Central Bank Digital Currencies (CBDCs)."
Aptos is leveraging Microsoft's infrastructure to launch new offerings that combine blockchain and AI technology, along with a new chatbot dubbed Aptos Assistant.
Aside from that, both companies have agreed to look into the development of innovative solutions, including asset tokenization, payments and CBDC, which "will further advance the adoption of Web3 from financial services enterprises."
In the press release, Aptos claimed that its world-class engineers "have solved some of the hardest problems in blockchain at an immense scale with security" and that "by combining talent and technology, this partnership underscores Microsoft's and Aptos' shared commitment to decentralization."
Rachel Lin, CEO and co-founder of the next-generation Web 3.0 decentralized derivatives' infrastructure SynFutures, told International Business Times that the collaboration is a promising indicator of the increasing role of blockchain tech in the enterprise solutions industry.
"The news of Aptos Labs partnering with tech behemoth Microsoft marks yet another nod towards the growing significance of blockchain technology in the world of enterprise solutions," Lin, who is a veteran of both the TradFi and CeFi markets, said.
"On the positive, the very fact that a Fortune 100 giant like Microsoft is continuing to lean into the blockchain sphere serves as a notable testament to the promise that these decentralized solutions offer. Such initiatives indicate that blockchain's allure isn't limited merely to the web3 ecosystem; traditional industries outside this realm are also captivated by its untapped potential. They foresee a future where blockchain's transformative impact resonates across a plethora of verticals, altering business paradigms and creating new avenues of value," the SynFutures CEO and co-founder explained.
"However, if we delve a bit deeper into the specifics of the arrangement, the essence of this "partnership" becomes clearer. At its core, this initiative seems more about Aptos Labs integrating Microsoft's AI prowess into its nascent AI assistant," she told IBT, noting that "while this integration will undoubtedly add a layer of sophistication to Aptos' offering, terming it as a symbiotic partnership might be somewhat of an overstatement. The dynamics lean more towards Aptos leveraging Microsoft's well-established AI infrastructure rather than a genuine two-way collaboration."
Lin said that "the announcement also tantalizingly hints at both entities exploring innovative Web3 use cases, like asset tokenization and Central Bank Digital Currencies (CBDCs)," underlining that "while this sounds promising, it's crucial to differentiate between exploratory dialogues and concrete action plans."
However, Lin also cautioned the public to temper expectations, highlighting that "in the ever-evolving web3 arena, many partnerships, especially those involving Fortune 500 mainstays, have often promised the moon but fallen short in delivery. Such broad proclamations, devoid of tangible details, run the risk of being seen as mere marketing gimmicks. Thus, while the intent is commendable, the industry would eagerly await concrete steps that move beyond the exploratory phase."
She further said, "While the Aptos Labs-Microsoft alignment heralds positive tidings for the blockchain community, it's pivotal to approach such announcements with a discerning eye. As with all innovations, the real litmus test lies not in intentions but implementations."
Daniel A. Strele Ramonis, the visionary founder and CEO of pioneering neobank Renegade, is also optimistic about the collaboration between Microsoft and Aptos Lab.
"The news of Microsoft and Aptos venturing into the exploration of digital payments and Central Bank Digital Currencies (CBDCs) is a significant development in the financial technology landscape and definitely one to watch," Ramonis told IBT.
"By marrying AI and Blockchain technology, this collaboration underscores the growing recognition of the transformative potential that digital currencies hold in reshaping the way financial transactions are conducted," he said.
Ramonis, who has a profound grasp of emerging technologies, particularly within the realms of cryptocurrency and blockchain, believes that "the collaborative efforts of companies like Microsoft and Aptos in exploring digital payments and CBDCs reflect the industry's dedication to shaping a more efficient, secure, and inclusive financial future. It's imperative for these developments in the space to take a forward-thinking approach, address key challenges, and leverage opportunities to create a robust and user-centric financial ecosystem."
He added, "Our vision at Renegade follows a similar suit, in which we aim to create a robust and user-centric financial ecosystem that is inclusive and accessible for both day-to-day spenders and crypto enthusiasts. All in all, this journey towards digital transformation underscores the collective responsibility of companies, regulators, and innovators in shaping the future of finance."
Aharon Miller, the co-founder & COO of the blockchain and cryptocurrency payment app Oobit, is hopeful that the collaboration could pave the way for favorable regulations in the crypto industry.
"Microsoft is a well-respected company with a strong track record of compliance. Its endorsement of digital payment and CBDC could help to convince regulators that stablecoins are a legitimate financial instrument. This could lead to more favorable regulation of stablecoins, which could further boost their adoption," the Oobit COO told IBT.
"In addition, Microsoft has a large user base. If Microsoft were to integrate stablecoins into its products and services, it would expose stablecoins to a large number of new potential users. It is a sign that the mainstream financial world is innovating with the tools we have now to improve our financial system is performed," he added.
The Aptos token (APT) saw a double-digit price surge of 15% and traded at $7.70 following the news. However, as of 5:36 a.m. ET on Friday, APT was trading down at $7.04 with a 24-hour trading volume down by 64.75% at $271,428,790, representing a 3.88% decrease in the last 24 hours and a 4.50% gain over the past seven days.
Based on the latest data from CoinMarketCap, APT's total circulating supply stands at 220,163,361 APT, with its value down by 3.68% at a $1,552,530,781 market cap.
© Copyright IBTimes 2023. All rights reserved.