Microsoft Hires Worldcoin Co-Founder Altman For New AI Research Unit; Crypto Token Goes Wild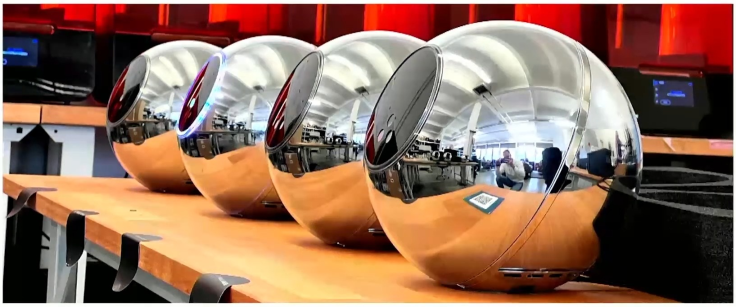 KEY POINTS
WLD saw its value nosedive by double-digit from $2.48 to $1.84 when OpenAI fired Sam Altman
Worldcoin regained its value the next day when news surfaced claiming that Altman would be restored to his post
WLD was trading in the green zone at $2.41 as of 7:06 a.m. ET Monday
WLD, the native token of Worldcoin, went wild late Sunday after tech giant Microsoft hired former OpenAI CEO Sam Altman and President Greg Brockman to lead its new artificial intelligence (AI) research unit.
The crypto asset performance of Worldcoin, the iris-biometric crypto project co-founded by Altman, has been the most volatile over the past few days as the OpenAI saga continues.
WLD saw its value nosedive by double digits from $2.48 to $1.84 when OpenAI announced the ouster of Altman last Friday. It regained its value the next day when reports surfaced claiming Altman would be restored to his post.
Late Sunday, WLD's price once again surged, recording a 3.75% gain over the past 24 hours and a 56.5% increase over the last 30 days, with its trading volume spiking by 74.76% at $359,580,96, according to data from CoinMarketCap.
The surge happened after Microsoft CEO Satya Nadella announced Altman will not go back to OpenAI but will work at a new AI unit of the tech giant, along with Brockman, who resigned after Altman's ouster.
"We remain committed to our partnership with OpenAI and have confidence in our product roadmap, our ability to continue to innovate with everything we announced at Microsoft Ignite, and in continuing to support our customers and partners. We look forward to getting to know Emmett Shear and OAI's new leadership team and working with them," Nadella wrote on X.
"We're extremely excited to share the news that Sam Altman and Greg Brockman, together with colleagues, will be joining Microsoft to lead a new advanced AI research team. We look forward to moving quickly to provide them with the resources needed for their success," he added.
"The mission continues," Altman wrote on X, while retweeting Nadella's post.
The Microsoft CEO responded to it, saying, "I'm super excited to have you join as CEO of this new group, Sam, setting a new pace for innovation. We've learned a lot over the years about how to give founders and innovators space to build independent identities and cultures within Microsoft, including GitHub, Mojang Studios, and LinkedIn, and I'm looking forward to having you do the same."
The OpenAI saga made Microsoft the real winner but Nadella's intervention not only stopped Woldcoin price from tanking but added more value to it by hiring Altman and his team.
WLD was trading in the green zone at $2.41 as of 7:06 a.m. ET Monday, with a 24-hour trading volume up by 67.44% at $353,997,800. Its price action represents a 3.47% spike over the past 24 hours and a 22.3% gain over the last seven days.
Data from CoinMarketCap revealed that Woldcoin's total circulating supply stands at 114,558,923 WLD with its value still climbing by 1.10% at a $275,883,002 market cap.
© Copyright IBTimes 2023. All rights reserved.