Solana Sees Renewed Interest As It Pushes Above 30M Daily Transactions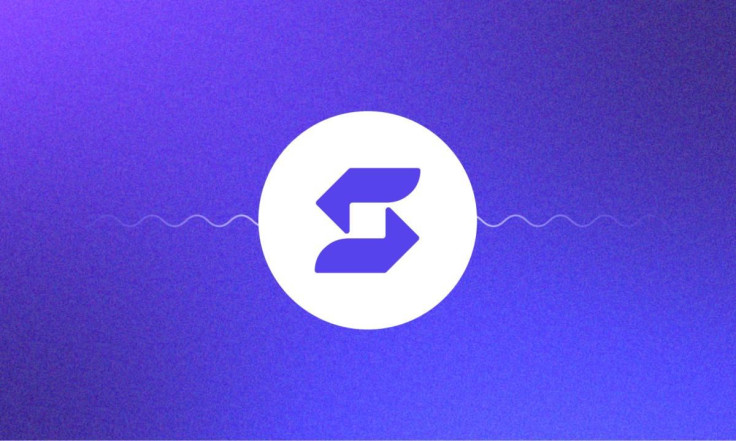 KEY POINTS
Solana saw between 120,000 and 140,000 daily active users in October and over 200,000 in November
Solana also claimed the spot as the third-largest blockchain in weekly trading volume
SOL was trading in the red zone at $59.83 as of 5:10 a.m. ET on Monday
Solana, the blockchain platform boasting scalability and high speed, experienced a significant resurgence in interest as it pushed above 30 million daily transactions and became the third-largest blockchain in weekly trading volume.
Solana had a rough time over the past few months after it was dragged down by several setbacks linked to the controversial implosion of the then-crypto empire FTX and market volatility.
However, its recent performance showcased a remarkable turnaround, particularly in terms of Total Value Locked (TVL) and active user base.
Solana saw between 120,000 and 140,000 daily active users in October, but it witnessed a spike in the daily active addresses this month, as the count surged to over 200,000.
"October we see that the chain saw daily active addresses hovering around 120-140k. However, in November, we're starting to see an uptick, with daily active addresses going back above 200k in a couple of days. We're also seeing an increase in the number of transactions on the chain, pushing above 30M daily transactions, a number we haven't seen since 10 June," Nansen analyst Martin Lee said in a note sent to International Business Times.
The continuous spike also pushed Solana to claim the spot as the third-largest blockchain in weekly trading volume, shadowing Ethereum and Arbitrum, while surpassing the BSC chain.
The upsurge in network activity and the increasing TVL are both good news for SOL holders, but its market capitalization and its relation to the crypto asset's sustainable growth is still a grey area for investors, especially if compared to that of other competing networks like Polygon.
The month of November highlighted the solid growth of Solana, as it outperformed major cryptocurrencies in the market.
The SOL token saw a huge 197% gain in its value in the past month, as it climbed above the $59.00 threshold and recorded a 350% spike year-on-year.
But, Solana has a long way to go to reclaim and trade beyond its all-time high price of $260 recorded in 2021.
Researchers and analysts at Bitfinex suggested several steps on how Solana would be able to achieve this.
Solana must "rebuild investor confidence, which was significantly eroded due to its association with FTX" and its former CEO Bankman-Fried, as well as fix "regulatory uncertainties, especially from the SEC, which previously hinted at Solana potentially being an unregistered security, add to the platform's challenges."
Bitfinex also said Solana should develop its ecosystem further, while enhancing its technological offerings and boosting user experience.
"Solana's ambition to position itself as a formidable rival to Ethereum hinges on its ability to enhance its technological offerings and user experience. While Solana has been lauded for its high transaction speeds and efficiency, it needs to further develop its ecosystem to support a wider range of applications, especially in areas where it currently lags behind Ethereum, such as the NFT marketplace. The platform needs to prove that it can not only match but also exceed the capabilities of established blockchains in terms of scalability, security, and the diversity of DApps," Bitfinex said in a recent post.
"Finally, community engagement and development support will be vital. For Solana to truly realize its potential as a leading blockchain platform, it needs to foster a strong, active community of developers and users who are committed to building and maintaining a diverse range of applications. This community support will be critical in driving innovation, attracting new users, and maintaining a vibrant ecosystem," the report added.
There is still a threat hovering over SOL, as FTX and its affiliated companies are still moving their crypto assets to various centralized cryptocurrency exchange platforms, and dumping the tokens in large volume could impact SOL's value.
Earlier this month, the FTX estate, in what seemed like a first step of a potential sale, moved 750,000 SOL amounting to approximately $30 million, to crypto exchanges Binance and Kraken on Monday, which prompted the value of the crypto asset to plummet by 5% on the same day.
Unfortunately, although Solana is slowly clawing back its lost value over the past months, its current price is still nowhere near its ATH and is 85% less than the price it printed in November 2021.
SOL was trading in the red zone at $59.83 as of 5:10 a.m. ET on Monday with a 24-hour trading volume down by 13.77% at $1,742,637,739.
This price action represented a 2.60% increase over the past 24 hours and a 2.3% gain in the past seven days.
Data from CoinMarketCap revealed that SOL's total circulating supply stands at 422,991,353 SOL, with its value down by 2.49% at a $25,340,767,165 market cap.
© Copyright IBTimes 2023. All rights reserved.