Microsoft To Launch xCloud Game Streaming Free With Xbox Game Pass Ultimate
KEY POINTS
This September, the game streaming service currently known as "Project xCloud" will launch for free on Xbox Game Pass Ultimate to allow Xbox players to play their games on their mobile devices
Xbox Game Pass Ultimate will combine Xbox Live access, an Xbox Game Pass subscription, and the xCloud game streaming service into a single monthly subscription worth $14.99
Phones and tablets will be the way to access xCloud game streaming during the September launch, but Microsoft has not yet detailed which devices will be supported
Microsoft plans to launch its game streaming service for free to its paying Xbox Game Pass Ultimate subscribers in September. Currently known as Project xCloud, this service aims to allow Xbox players to play games on mobile devices or start a game on their console and continue playing it on their phones or tablets.
Xbox Game Pass Ultimate will combine Xbox Live access, an Xbox Game Pass subscription, and the xCloud game streaming service into a single monthly subscription worth $14.99. Microsoft promises that more than 100 Xbox Game Pass titles will be playable on a phone or tablet when the streaming service launches in September.
Currently, there are no details on which countries will be supported during the service's launch, although Microsoft has been building out its Azure data centers across the US and in parts of Europe with Xbox One S blades to stream Xbox games through xCloud. Microsoft will upgrade these servers to Xbox Series X hardware in 2021.
Although the only way to access xCloud streaming at launch will be via Xbox Game Pass Ultimate, it won't always be limited to the top subscription tier of Microsoft.
"Over time we will continue to expand how we introduce streaming as part of the platform and playing games that you own that aren't part of the subscription," says Microsoft's Xbox chief Phil Spencer in an interview with The Verge. "For launch we're putting it in Ultimate for no additional cost. We think it's a good audience for us to start with, and it's an audience that plays a lot of games."
Phones and tablets will be the way to access xCloud game streaming during the September launch, but Microsoft has not yet detailed which devices will be supported. There have been ongoing discussions with Apple over App Store policies that have prevented Microsoft from testing xCloud with the same features as the Android version.
"We want to bring xCloud, eventually, to every screen that someone can stream games to. Right now we're just saying mobile," Spencer said. "There are discussions going on and we're working through things. We'll talk more specifically about which mobile devices through August and the September launch."
"Project xCloud" is actually just a placeholder for now as it will have a different name by the time September rolls around. "This isn't the official name, but you should think about it as Game Pass streaming or Xbox streaming, something like that," Spencer said. "We actually don't have the final name just yet, but it won't be Project xCloud."
One of Microsoft's goals for xCloud is to have it be a vehicle for enabling people to quickly try out Xbox games. For example, that could involve you logging into an Xbox console and seeing a friend playing a game and quickly joining in before your full download has completed or simply clicking a link from Facebook Gaming in the future.
"We want that trial to be as easy as it is in music and video today, where I can send you a track in Spotify today and you can stream it instantly," Spencer told The Verge. "Over time, anywhere I see a game I should be able to give it a try." The goal seems to be that any time you see a game on any device or web browser, you should be able to start streaming it through xCloud in the future.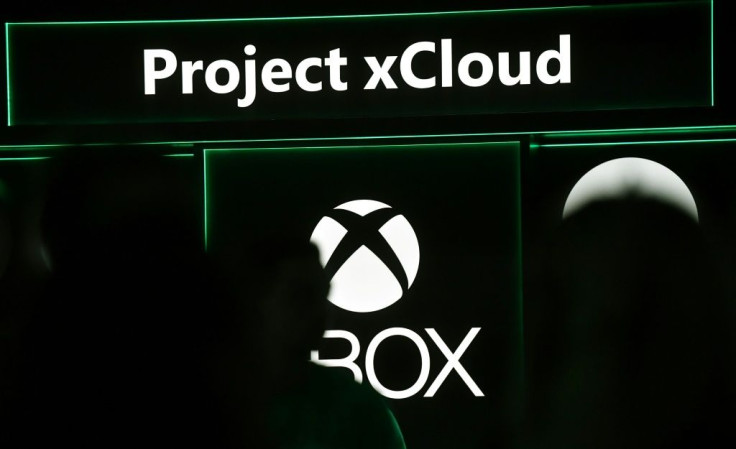 © Copyright IBTimes 2023. All rights reserved.