Microsoft Will Hold Fall Event On Oct. 31; New Surface Device Expected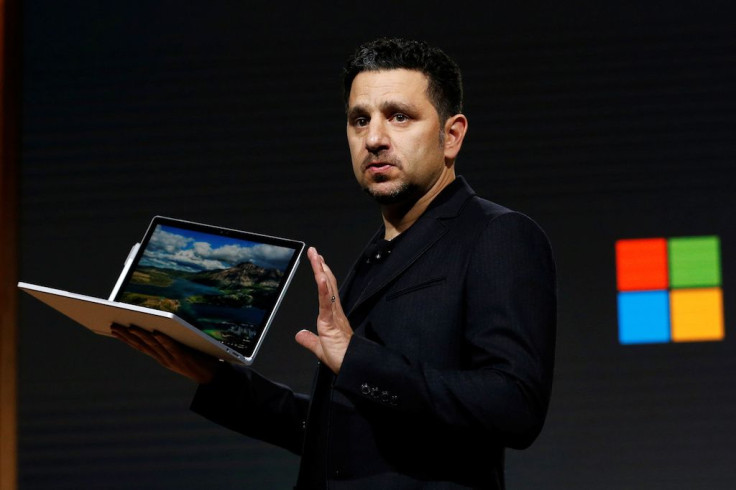 Microsoft's Surface chief Panos Panay will hold a keynote speech in London by the end of October. Additionally, Microsoft also confirmed that it will be holding its annual Future Decoded event in London from Oct. 31 until Nov. 1.
Microsoft's plan for the end of October was first revealed to The Verge. The mentioned keynote speech by Panay will focus on the company's Surface products. Since Microsoft typically launches new Surface devices in October, it's likely that the company will reveal at least one new device during the event.
One of the possible new devices that Microsoft might announce is a new iteration of the Surface Book. The Surface Book hasn't had an update since last year, so a refresh for the line very likely, as pointed out by TechCrunch.
The Verge's report also made mention of Microsoft's plan to release a new version of the Surface Pro with built-in LTE connection. Microsoft announced plans for an LTE-capable Surface Pro back in June, so it's possible that it may be announced at the upcoming event, as well.
Back in May, Qualcomm and Microsoft partnered to bring new Windows 10 devices that are being powered by the Snapdragon 835 processors. Qualcomm CEO Steve Mollenkopf did say previously that Windows 10 ARM (mobile CPU) devices would arrive some time during the fourth quarter of 2017. Lenovo, HP and Asus will be making the Windows 10 devices with the Snapdragon 835 chipset. However, it's unclear if Microsoft is building its own ARM-based Windows 10 PCs.
"We are on track to see Windows 10 on Snapdragon devices become available this year as previously shared," a Microsoft spokesperson said. "Microsoft and Qualcomm continue to work closely with our OEM partners Asus, HP and Lenovo in bringing Always Connected devices featuring always-on LTE connectivity and great battery life to market."
Another possible device that Microsoft might announce is a new iteration of the Surface Hub display. The company first started shipping the Surface Hub displays to businesses last year with a starting price of $8,999.
Microsoft might show the Windows 10 Fall Creators Update at its Surface-centric event. The update is already scheduled to arrive on Oct. 17 and it does deliver some big improvements to the stylus feature on Surface devices.
An unlikely appearance at Microsoft's fall event is the rumored "Andromeda" mobile device, as pointed out by ZDNet. Andromeda is believed to be a tablet or phablet that might possibly have telephone capabilities.
Back in May, it was also reported that Microsoft was working on a new Windows Mobile experience, which is believed to be "a separate branch of Windows Mobile." At the time, it was said that it was still in the very early stages of development.
The rumored new Windows Mobile experience was believed to be Microsoft's new effort to return to the smartphone market. It was speculated at the time that its launch might not be too far off, but it could take Microsoft a year before it's actually revealed.
© Copyright IBTimes 2023. All rights reserved.