Microstrategy Retains Largest Bitcoin Corporate Holder Status, Raises BTC Holdings To Over 150K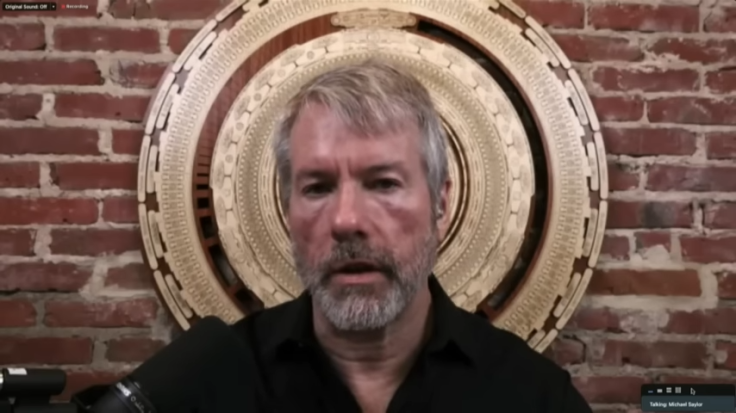 KEY POINTS
MicroStrategy now has a staggering 152,333 Bitcoin amounting to approximately $4.052 billion
The software company has added more Bitcoin in its holdings this week
MicroStrategy Bitcoin has average price of $29,668 per BTC
American business intelligence company MicroStrategy cemented its status as the largest corporate holder of Bitcoin when it purchased over 12,000 more BTCs this week, underlining its unwavering faith in the world's largest crypto asset by market capitalization.
The American business intelligence and software company has been acquiring Bitcoin on a quarterly basis since 2020 and made another significant purchase of the maiden cryptocurrency in April amounting to $29.3 million that rounded up its holdings to 140,000 BTC.
Bitcoin has seen a price rally over the past few days because of the revived interest of traditional financial institutions and Wall Street giants in applying for spot Bitcoin ETF in the U.S. Securities and Exchange Commission (SEC).
While the month of June has, by far, shown the highs and lows of Bitcoin because of positive and negative developments in the cryptocurrency space, MicroStrategy continued its Bitcoin acquisition activity and has added 12,333 more to its holdings, which costs approximately $347 million.
"MicroStrategy has acquired an additional 12,333 BTC for ~$347.0 million at an average price of $28,136 per #bitcoin," Michael Saylor, Microstrategy's co-founder and executive chairman announced in a tweet."
The latest purchase boosted the Bitcoin portfolio of the business intelligence company, which now holds a staggering 152,333 BTC acquired for approximately $4.52 billion at an average price of $29,668 per BTC.
"This investment reflects our belief that Bitcoin, as the world's most widely-adopted cryptocurrency, is a dependable store of value and an attractive investment asset with more long-term appreciation potential than holding cash," Saylor said at the time the company made its first purchase of the maiden crypto in 2020.
MicroStrategy's bullish Bitcoin stance and purchasing pattern paid off with the software company recording a net income of $461 million from its BTC holdings in the first quarter of this year.
This month, MicroStrategy nullified all of the losses it incurred over the past two months when Bitcoin's price surged to $30,245, giving the company's Bitcoin holdings a value of $4.2 billion with around $30 million in unrealized profits.
At the current rate of Bitcoin, MicroStrategy is sitting on an unrealized profit of approximately $120,209,016.96 since its holdings is now worth $4,639,624,460.96.
Bitcoin, the world's first-ever crypto asset saw a 0.30% loss and was trading in the red zone at $30,457.12 over the past 24 hours with a 24-hour trading volume down by 14.84% at $15 billion as of 12: 19 p.m. ET on Wednesday, based on the latest data from CoinMarketCap.
© Copyright IBTimes 2023. All rights reserved.