Migrant Woman With Coronavirus Gives Birth On Helicopter While Being Transferred To Sicily
KEY POINTS
The woman tested positive for COVID-19 when she went into labor
She was being housed in a migrant holding center in the Italian island of Lampedusa
She reportedly remains in hospital along with her baby
A migrant woman who tested positive for COVID-19 has given birth in a helicopter Tuesday while being airlifted to a hospital in Sicily from the small southern Italian island of Lampedusa, where she was staying at a migrant holding center.
The woman tested positive for COVID-19 as she went into labor and health officials decided to move her to the Cervello hospital, in the Sicilian capital of Palermo, so that she can give birth in safety. It takes about one hour to reach Palermo from Lampedusa by flight.
The migrant holding center she was residing in was designed to house about 100 people, but was filled 10 times over its capacity due to a recent uptick in arrivals, Reuters reported. The woman, who was not identified, reportedly remains in hospital in Palermo along with her baby.
The helicopter was flying over the southern coast of Sicily, close to the city of Agrigento when the baby was born, a spokesperson for the Sicilian government told Reuters.
Italy had as many as 19,400 migrants arriving on its shores so far this year, compared to around 5,200 during the same period last year, official data showed. The Italian Mediterranean island of Lampedusa, known to be the hotspot for migrants arrivals, was on the brink of collapse due to the mass influx, prompting the authorities to call for immediate help from the national government.
Around 370 migrants disembarked Saturday night on the island of Lampedusa. The migrants, whose nationalities weren't known, were all tested for coronavirus. Italy's coast guard also evacuated around 49 migrants to Lampedusa from the overloaded "Louise Michel" rescue ship funded by British artist Banksy on the same day, according to Euronews.
Italian media said another 500 migrants had arrived Friday on the already overcrowded island in small boats from the Tunisian coast. An unspecified number of migrants were reportedly tested positive for the coronavirus over the week.
Sicily's Gov. Nello Musumeci had ordered the closure of all migrant centers in the region in view of the overwhelming crowd and difficulties in maintaining social distancing measures.
Over 40,000 people have arrived in Europe by sea in 2020 and 443 died or went missing trying to cross the Mediterranean from North Africa, the BBC reported, citing the United Nations. Musumeci had accused Rome of not providing enough help to deal with the migrant arrivals from Africa.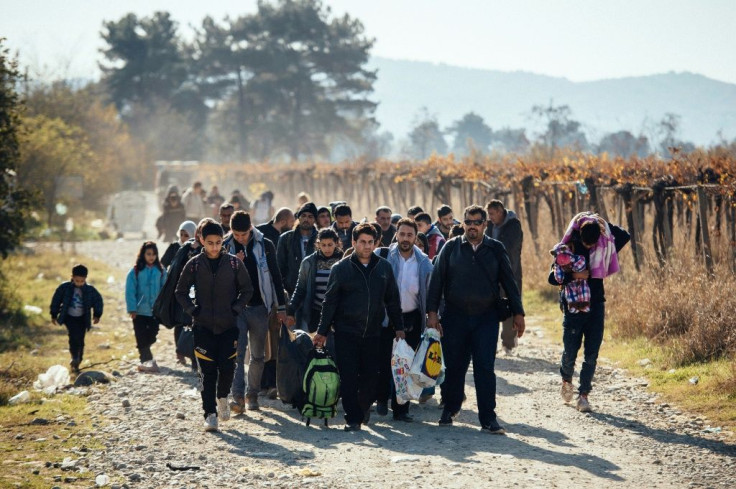 © Copyright IBTimes 2023. All rights reserved.