Mike Medavoy making movie about Chilean miners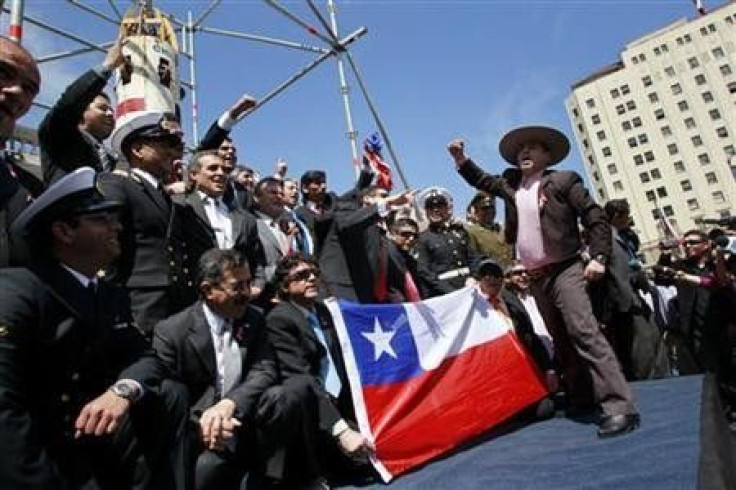 The Chilean miners who were trapped underground for 69 days last year have sold their life rights to producer Mike Medavoy, who will begin production on a movie about the 33 men this year.
Jose Rivera, who wrote the screenplay to "The Motorcycle Diaries," is attached to write.
"Like millions of people around the world, I was completely engrossed watching the rescue at Copiapo. At its heart, this is a story about the triumph of the human spirit and a testament to the courage and perseverance of the Chilean people. I can't think of a better story than this one to bring to the screen," Medavoy said in a written statement.
In the statement, one of the miners, Juan Andros Illanes said, "We consider this to be a great step toward the realization of a film based on our experience in the mine. This is the only official and authorized film about what we lived in the San Jose mine. Much of our story has never been told."
Medavoy and the vice president of his Phoenix Pictures, Edward McGurn, will produce through Medavoy's new company, Half Circle.
Medavoy, who was born in Shanghai, China in 1941, lived in Chile from 1947 to 1957.
The 33 miners are represented by WME and the law firm of Arent Fox in the United States and Carey y CÌa in Chile. Jose Rivera is represented by ICM.
Production on the film is scheduled to start in 2012.
© Copyright Thomson Reuters 2023. All rights reserved.