Mike Myers Net Worth: 'Wayne's World' Star's Movie Salaries Revealed
KEY POINTS
Mike Myers starred in several franchises, including "Austin Powers," "Shrek" and "Wayne's World"
He is a trained improv actor
Myers will reprise his "Wayne's World" role alongside co-star Dana Carvey for an Uber Eats Super Bowl commercial
Mike Myers' net worth is estimated to be $200 million. He earned his massive fortune from starring in several top-grossing films.
Myers made his film debut in 1992 with "Wayne's World." However, the Canadian-born actor began appearing in commercials and TV series when he was as young as 2 years old, according to Celebrity Net Worth.
Aside from commercials, he also dipped his toes in theater acting. Myers' interest in comedy stemmed from his training and performances for improvisational theater. He was a founding member of The Comedy Store Players, an improvisational group based at The Comedy Store in London, and taught and performed at Improv Olympic in Chicago.
In 1989, the Scarborough, Ontario native became a member of NBC's "Saturday Night Live" in 1989, where he created and played many characters, including Wayne Campbell. The success of his and co-star Dana Carvey's "SNL" skits gave birth to "Wayne's World," which grossed more than $180 million at the global box office. The sequel, "Wayne's World 2," was released in 1993.
The comedian took a two-year hiatus from acting before returning in 1997 with "Austin Powers: International Man of Mystery." It became an instant hit.
The first movie's success paved the way for more two more installments: "Austin Powers: The Spy Who Shagged Me" (1999) and "Austin Powers in Goldmember" (2002). In all three movies, he flexed his acting prowess and played several roles: Austin Powers, Dr. Evil, a henchman named Fat Bastard and another villain called Goldmember.
In 2001, Myers lent his voice to "Shrek's" titular green ogre. Following the first film's success, he continued voicing the character in the sequels "Shrek 2" (2004), "Shrek the Third" (2007) and "Shrek Forever After" (2010), as well as the Christmas and Halloween television specials "Shrek the Halls" (2007) and "Scared Shrekless" (2010).
"Shrek" became one of the most commercially successful franchises of all time, with an estimated total box office gross of $3.5 billion, a report from The Week revealed.
The 57-year-old reportedly made $4.5 million for both "Wayne's World" movies. Myers was paid $3.5 million to star in the first "Austin Powers" movie but managed to get his take-home pay hiked up to $25 million by the franchise's third installment, Variety reported.
For the "Shrek" franchise, the writer-producer reportedly earned $43 million for four movies.
On the personal side, Myers was previously married to Robin Ruzan for 12 years, but the two filed for divorce in 2005. He then married Kelly Tisdale in 2010. The actor owns an $8 million home in Soho in New York and maintains a property in Colchester, Vermont, worth $1.6 million.
Myers and his "Wayne's World" co-star Carvey are set to appear in an Uber Eats commercial slated to air during Super Bowl LV this Sunday. The two reprised their roles as Wayne Campbell and Garth Algar to help out restaurants while making fans laugh, according to The Hollywood Reporter.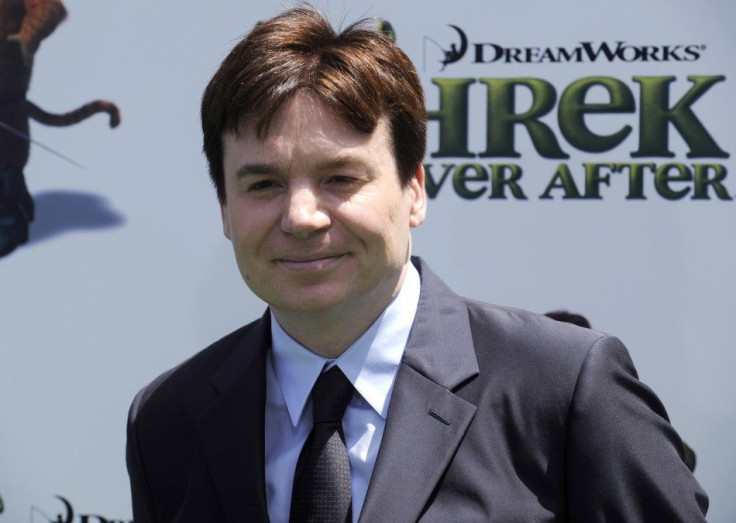 © Copyright IBTimes 2023. All rights reserved.