Mike Nichols Movies: The Top 7 Films Directed By The Late EGOT Winner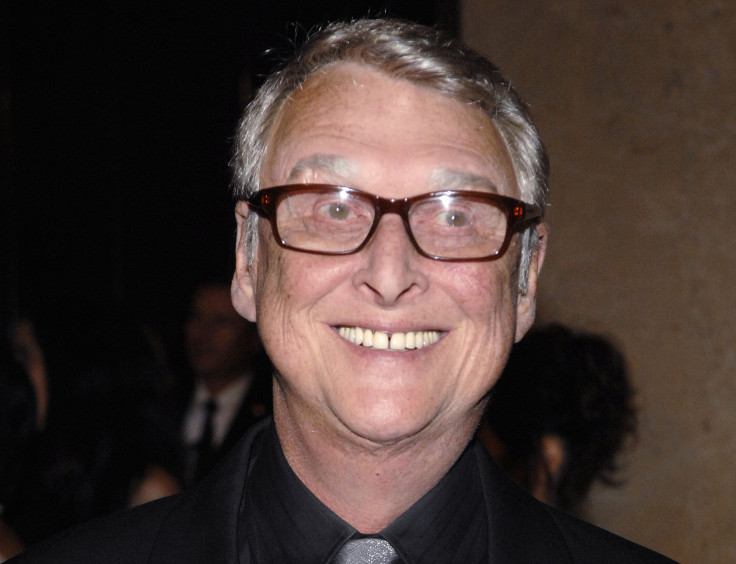 Mike Nichols, acclaimed director and one of the few members of the prestigious EGOT club (winners of an Emmy, Grammy, Oscar and Tony), died Nov. 19 at age 83.
The director, and husband of former ABC "World News" anchor Diane Sawyer, was responsible for some of the most critically acclaimed and crowd-pleasing projects in show business. In addition to his work on Broadway, which included the 2012 revival of "Death of a Salesman," Nichols was the directorial mind behind some of the best movies of his time.
Below are just a handful of Nichols' films:
"The Graduate"
This critically acclaimed 1967 comedy-drama was Nichols' second movie. Two tries were all it took for the director to earn an Oscar for best director. The film stars Dustin Hoffman as Benjamin Braddock, a recent college graduate who, feeling pressure from his parents to start a career, becomes tangled in an affair with his father's business partner's wife -- Mrs. Robinson (Anne Bancroft). Things get more complicated when he finds himself falling in love with her daughter, Elaine (Katharine Ross). This film is currently streaming on Netflix.
"The Birdcage"
It's not hard to get good performances out of talents like Robin Williams and Nathan Lane. However, with "The Birdcage," Nichols captures lightning in a bottle. Tackling racy subject matter for 1996, the film (a remake of the French hit "La Cage aux Folles") centers on the relationship of Armand Goldman (Williams) and Albert Goldman (Nathan Lane). The two run a popular drag club and are about as out of the closet as they can be. That is, until Armand's son (from a heterosexual fling years ago) announces his engagement to the daughter of a U.S. senator and "vice president of the Coalition for Moral Order." The two have to meet the fiancée's family and play the encounter as straight as they can. Best news about this movie: It's available to stream on Netflix.
"Charlie Wilson's War"
It's surprising that a movie about a U.S. senator arming the Afghanistan military against the Russians could be this much fun. Based on the true story of a secret American program to funnel weapons to help fight the Soviets, "Charlie Wilson's War" is a snappy film that's as relevant today as it was when the real war was happening in the 1980s. Coupled with the always on-point writing of Aaron Sorkin, Nichols squeezes laughs, drama and a message about the long-reaching effects of the United States' involvement in the Middle East. This 2007 film, starring Tom Hanks and Philip Seymour Hoffman, was Nichols' final screen directorial credit.
"Biloxi Blues"
Focused on a group of Army recruits going through boot camp during World War II, "Biloxi Blues" is another example of the acclaimed director's ability to blend comedy into films with a serious undertone. "Biloxi Blues," based on Neil Simon's hit play and starring Matthew Broderick, takes subjects like homosexuality in the 1940s U.S. Army, losing one's virginity before deployment and the reality of being forced to kill, and finds a way to pack them into a movie that, when the credits roll, one can still describe as "fun."
"Catch-22"
In another World War II exploration story, Nichols tackles Joseph Heller's classic novel about a military loophole that will allow a soldier to escape being sent to battle if he can be labeled certifiably insane. Unfortunately, the "Catch-22" is that if one is able to recognize his or her insanity, they're not insane. In the 1970 release, a WWII pilot (played by Alan Arkin) tries to walk this line; it's one of Nichols' most indelible early films.
"Who's Afraid of Virginia Woolf?"
Nichols brought his theater background to this complex psychological story based on Edward Albee's play. A middle-aged college professor and his hard-drinking wife invite a younger couple over and use the veil of social manners to air their various marriage grievances through a series of drunken lies and false stories. Nichols' 1966 debut film is a slow, subtle and often uncomfortable slide into madness that the director gets his cast (led by Elizabeth Taylor and Richard Burton) to convey perfectly.
"Heartburn"
The 1986 hit, based on Nora Ephron's novel, focuses on the marriage between Rachel Samstat (Meryl Streep) and Mark Forman (Jack Nicholson). After buying into the American dream -- nice house, one child with another on the way -- Rachel discovers that her husband is having an affair. As in most of his films, Nichols blends comedy and drama beautifully. It's available to stream on Netflix.
© Copyright IBTimes 2023. All rights reserved.