Mike 'Sugar Bear' Thompson Reportedly Seeking Custody Of Honey Boo Boo As New Details Of Anna 'Chickadee' Cardwell's Alleged Abuse Surface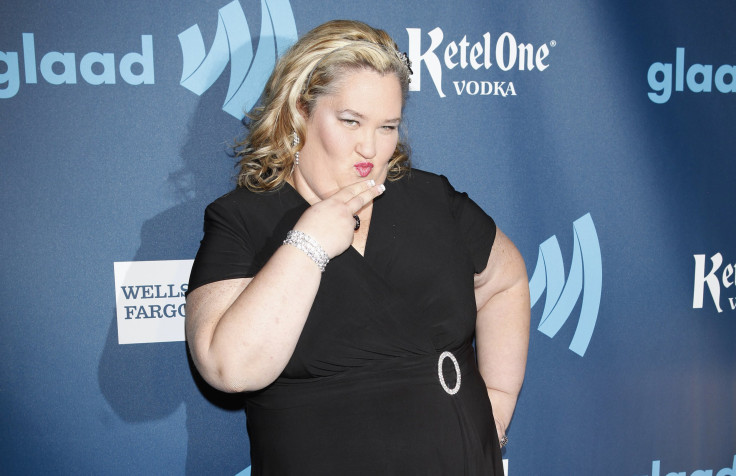 "Here Comes Honey Boo Boo" might be suddenly over, but the drama hasn't stopped for Mama June Shannon and her family. New details about Anna Marie "Chickadee" Cardwell's abuse allegations have been revealed. Chickadee, now 20, alleged that she had been molested by Mama June's rumored boyfriend Mark McDaniel, now a convicted sex offender. The new information might be causing Mike "Sugar Bear" Thompson to try and get full custody of Alana "Honey Boo Boo" Thompson, the daughter he shares with Mama June.
[WARNING: Graphic descriptions of sexual abuse below]
In documents obtained by Radar Online, it is revealed that McDaniel was accused of "play[ing] videos depicting sexual acts for Anna Marie Shannon," as well an inappropriately touching and performing acts on the child." Chickadee, 8 at the time, also allegedly told McDaniel to stop, but he ignored her.
The documents were revealed just a day after a photo surfaced showing Honey Boo Boo with McDaniel, who was released from jail in March. Sugar Bear reportedly doesn't want his daughter near a man who just spent 10 years in jail for aggravated child molestation. He is "gearing up for a custody battle," the Daily Mail reports.
Tony Lindsay appeared on "Here Comes Honey Boo Boo" Season 1 and spoke to the Daily Mail about Sugar Bear's family. "Mike is all over the place and is distraught that his daughter has had contact with a sex offender," Lindsay said. "He wants her out of that environment and knows the only way to do that is to get custody."
Photographers questioned Sugar Bear outside of his home. When Splash News Online asked if he was upset that Honey Boo Boo was photographed with the registered sex offender, Sugar Bear responded, "A little bit."
The family is reportedly undergoing investigation by the Georgia Division of Family and Children Services. However, the agency is not allowed to confirm or deny their involvement. Mama June has apparently hired a lawyer "to help deal with navigating through the system," a source told Radar Online.
Mama June denied that she had seen McDaniel at all in the last 10 years, but she has yet to address the recent photos that have surfaced online.
© Copyright IBTimes 2023. All rights reserved.