Miley Cyrus' Brother Dating Patrick Schwarzenegger's Sister; Cyrus Poses Naked In New Shoot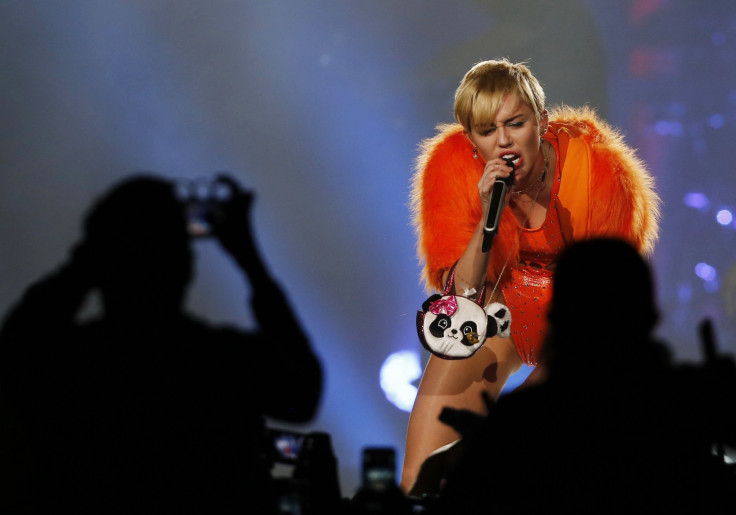 Miley Cyrus' younger brother is dating her boyfriend Patrick Schwarzenegger's elder sister, TMZ reported. The news comes days after it was revealed that Patrick could lose his family trust for being in a relationship with the pop singer.
Braison Cyrus, 20, and Christina Schwarzenegger, 23, reportedly started their relationship in December 2014. Braison posted pictures of him with Christina on his Instagram account giving rise to speculation that the two might be dating.
"So here's the conundrum ... if both couples get married, Braison will be Miley's brother-in-law and brother, while Christina will be Patrick's sister-in-law and sister," TMZ wrote in its report.
It is unclear what the Schwarzenegger family thinks of the new couple, as Arnold Schwarzenegger and Maria Shriver are reportedly not happy with Miley and Patrick's relationship.
Earlier this month, reports surfaced that Patrick could lose his $49 million trust fund, which he is set to acquire when he turns 25. Patrick's parents are reportedly afraid that their son's relationship with the "Wrecking Ball" singer might be a bad influence.
Miley Cyrus recently shocked everyone by going completely naked in a new shoot for V Magazine.
"She wants to make it normal for women to be able to share their bodies and live a life of free choice and not to be packaged into a set role. She really wants to do this and has done it to make a statement," a source told Hollywood Life.
© Copyright IBTimes 2023. All rights reserved.