Miley Cyrus, Cody Simpson Update: Simpson's Sister Shoots Down Split Rumors
KEY POINTS
Miley Cyrus and Cody Simpson are still together, according to Simpson's sister
Rumors of their separation escalated when Simpson was spotted out in New York with another girl
Simpson's sister says the reports of their break up are just rumors
A couple of days ago, it was widely reported that all is not well in the relationship between Miley Cyrus and Cody Simpson after indulging in a whirlwind romance for more than 2 months. But all the rumors came crashing down when Simpson's sister revealed that the couple is still together and going strong.
While speaking with Daily Mail, Ally Simpson insisted that all the reports regarding their separation are just baseless rumors and noted that they are together "for sure." Her response comes after the Aussie singer was spotted out in New York with Playboy model Jordy Murray.
Ally also explained that Murray has been a longtime friend of her brother and they keep on meeting each other whenever they get the time from their busy schedules. "She [Jordy] is his best friend, Ryan Mcarthy's girlfriend of a few years. He is visiting him for a couple of days," Ally said.
The reports of their rumored breakup started last month when The Sun claimed that Cyrus decided to take a break from their romantic relationship to focus on herself. But a source close to the couple told E! News that the "Don't Call Me Angel" singer is still very much in love with the "La Da Dee" hitmaker and the rumors of their separation were not true. The source further stated that Simpson even came to meet Cyrus in her home state of Tennessee.
Meanwhile, another insider confirmed to the publication that they are still very much an item. The insider went on to claim that Cyrus was out of town recently and she definitely missed Simpson. The duo reunited after some time and the way they embraced each other tells they are really happy with each other.
Moreover, the Aussie singer also celebrated Thanksgiving with Cyrus' family. According to E! News, their romance is progressing slowly and steadily after Simpson spent the holiday with Cyrus' family.
Recently, Cody's family also gave Miley their seal of approval, with Angie Simpson — Cody's mother — revealing how happy she is to see them smiling together. Angie posted a photo of the couple on Instagram and wrote how their happiness makes her feel on top of the world.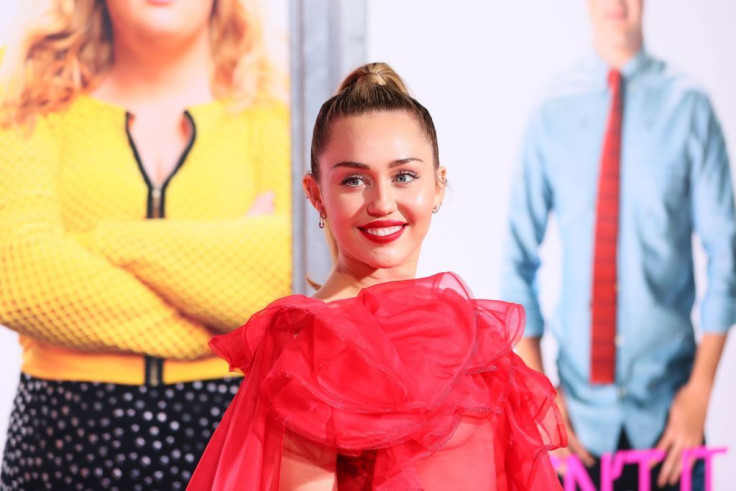 © Copyright IBTimes 2023. All rights reserved.