Miley Cyrus, Cody Simpson's Romance Going Strong Amid Split Rumors
A couple of weeks ago it was widely reported that Miley Cyrus had decided to separate from Aussie singer Cody Simpson after a whirlwind romance. But now, a new report claims that they are still going strong and celebrated Thanksgiving together.
According to E! News, the 26-year-old musician is still very much in love with Simpson and they decided to celebrate the holiday of Thanksgiving together. A source told the publication that their romance is progressing slowly and steadily after the "La Da Dee" hitmaker spent the holiday with Cyrus' family.
The insider told the publication that the Aussie singer came out to Nashville to celebrate the "Slide Away" hitmaker's birthday and stayed their for Thanksgiving. The source added that Cyrus' family absolutely loves Simpson and was really happy to have him stay.
Citing the same source, the media outlet aso reported that Cyrus' siblings – Noah, Brandi, Trace, Christopher Cody and Braison – like how much the couple is in love with each other. The whole family gets along really well with Simpson and they believe he is one of them.
"Their relationship is fun and easy," the source said.
Last month, after the report of their separation from The Sun, an insider made it clear that they are together and spent some quality time together in Tennessee. At the time, the source also shared that they are still very much an item. Cyrus was out of town recently and she definitely missed Simpson. The duo reunited after some time and the way they embraced each other tells that they are really happy with each other.
Recently, Cody's family also gave Miley their seal of approval, with Angie Simpson — Cody's mother — revealing how happy she is to see them smiling together.
Angie posted a photo of the couple on Instagram and wrote how their happiness makes her feel on top of the world.
Simpson and Cyrus started their relationship just two months after the "Hannah Montana" actress announced her split from Hemsworth. Before starting her romance with Simpson, the "Wrecking Ball" singer was involved in a short relationship with Carter. The rumored pair called it quits in September after 2 months of a whirlwind romance.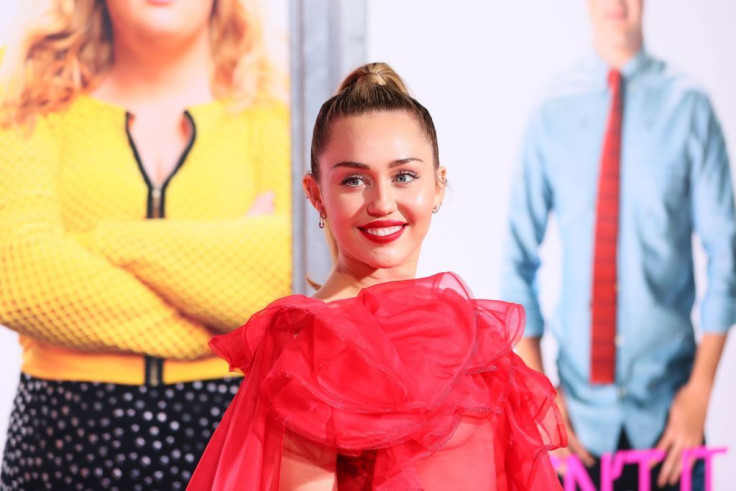 © Copyright IBTimes 2023. All rights reserved.