Miley Cyrus 'Hit On,' Flirted With Ariana Grande After Pete Davidson Split
Miley Cyrus reached out to Ariana Grande after the latter's split from ex Pete Davidson to show her love and support for the "Thank U, Next" singer.
During an interview on "The Howard Stern Show" this month, Cyrus, 26, said that she showed Grande, 25, some love after she and the "Saturday Night Live" comedian called off their engagement. Cyrus, who is engaged to Liam Hemsworth, told the host that she likes to communicate using emojis, so she texted Grande hearts and a little cat with heart eyes. The "Malibu" singer explained that sending the emojis would tell the other person that she loves them and wants them to be happy. And if it didn't make them happy, the emojis could also signify that she was there and ready to listen.
Cyrus joked that the emojis may also be her way of flirting with the newly single Grande a little bit. "I literally think I sent the cat with the heart eyes," Cyrus said. "I thought it was slightly, maybe even kind of making her feel good, like maybe I was hitting on her a little bit."
Grande apparently replied to her also with emojis, sending her the clouds emoji. Cyrus said Grande could have meant to say that she was fine and grateful that Cyrus was thinking of her.
Aside from her exchange with Grande, Cyrus also revealed that the former is one of her favorite artists at the moment and that one of the things that she really likes about her is that anything she's requested of her, Grande "had always done it." She added that she could never say a negative thing about Grande because the latter has always been a "great" person.
Cyrus and Grande have known each other for a while now. Back in 2015, the two pop stars starred in a music video for "Don't Dream It's Over," rocking animal onesies to raise awareness for Cyrus' The Happy Hippie Foundation, according to People.
Cyrus was also one of the first to offer her support for Grande following the bombing of the "No Tears Left to Cry" singer's Manchester concert in 2017. After posting a heartfelt message for Grande on Instagram, Cyrus performed at Grande's benefit concert for the victims of the attack.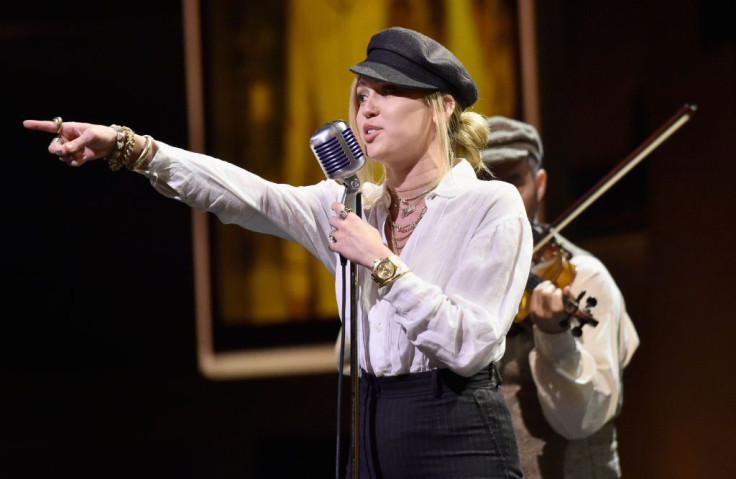 © Copyright IBTimes 2023. All rights reserved.