Miley Cyrus On Liam Hemsworth Marriage After Divorce: 'There Was Too Much Conflict'
KEY POINTS
Miley Cyrus said the Malibu wildfire was among the factors that prompted her to marry Liam Hemsworth
Cyrus confirmed that her song "WTF Do I Know" was for her ex-husband
The "Wrecking Ball" singer didn't spend much time crying because she couldn't change what happened
Miley Cyrus has once again opened up about her marriage to ex-husband Liam Hemsworth.
Cyrus revisited her marriage to her ex-husband on Wednesday's episode of "The Howard Stern Show." Cyrus said the Malibu wildfire prompted her to rush into marriage with her then on-again, off-again boyfriend, but their relationship didn't last long because "there was too much conflict," she was quoted by Us Weekly, as saying.
"When I come home, I want to be anchored by someone," Cyrus said. "I don't get off on drama or fighting."
The "Hannah Montana" alum also confirmed that her song "WTF Do I Know" was about her ex-husband and clarified that she meant the line "I don't even miss you" when she wrote it.
"Sometimes you miss people more than others, and sometimes, things get easier. Time kind of heals all, but that was at a time where I felt really strong. And then some days I don't," she explained.
"I've gone through a lot of trauma, of loss in the last couple years. In a way, I didn't spend too much time crying over it, and it wasn't 'cause I was cold or trying to avoid feeling something, but just because it wasn't going to change it."
Cyrus and Hemsworth first met in 2009 when they starred in "The Last Song." In March 2010, they confirmed their romance but announced their split in August of the same year. They rekindled their romance in September of the same year and parted ways again in November 2010. They rekindled and broke up again over the years. In 2016, they were back on and announced their engagement. In December 2018 they got married but split in less than a year.
Hemsworth was reportedly hurt following their split because Cyrus was photographed getting cozy with Kaitlynn Carter shortly after their breakup was reported.
"Liam was hurt by Miley moving on with new love interests shortly after they broke up," an insider said.
Meanwhile, the "Wrecking Ball" singer said there was a particular thing she couldn't accept after their split. She said there were a lot of false reports about her following their separation, with some outlets making her the villain.
"I can't accept ... just all those stories," Cyrus said. "It's just amazing to me that the public kind of thinks that there is no gap in time that they didn't see that could possibly be what led to this. Like, it's not, 'One day you were happy on the carpet, and the next you're making out with your friend in Italy, what the [explicit]?' Well, there was a lot of time between that that you didn't see."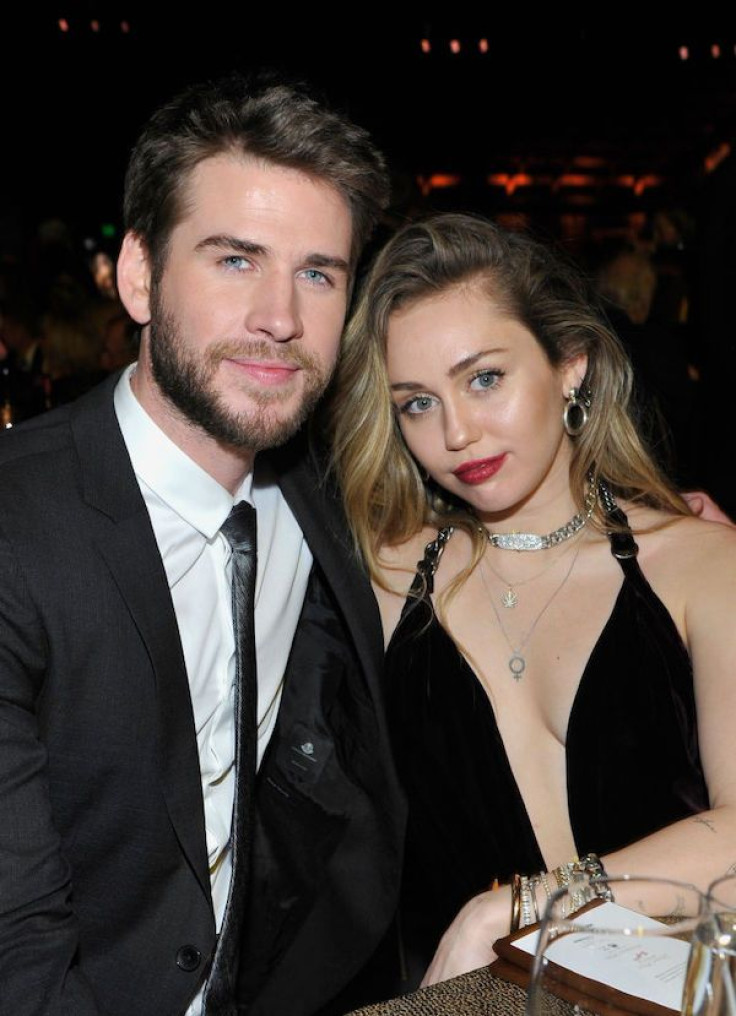 © Copyright IBTimes 2023. All rights reserved.