Miley Cyrus Posts Unique Greeting For Dad Billy Ray Cyrus On Instagram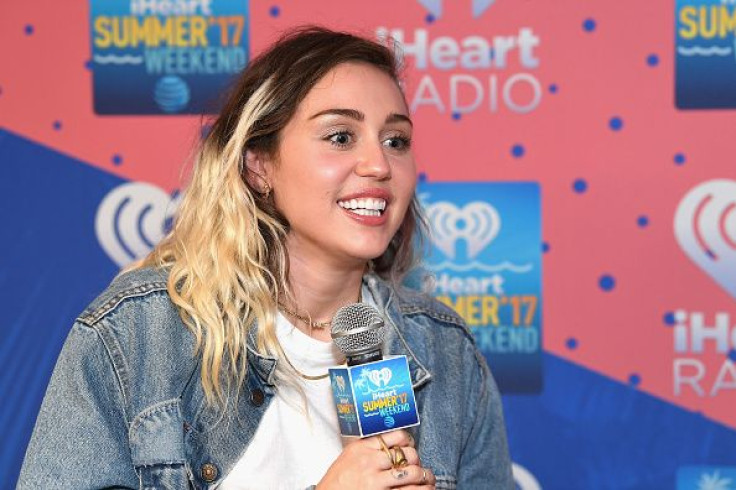 Miley Cyrus recently told her millions of followers on Instagram that it's her dad Billy Ray Cyrus' birthday.
But instead of just greeting him, Cyrus posted a teaser for their upcoming appearance on James Corden's "Carpool Karaoke" on Aug. 29. "The Voice" coach also revealed that her entire family will be featured in the episode. She urged everyone to greet her dad on his special day.
After posting her birthday greeting to Billy Ray, Cyrus uploaded a GIF from the music video of her new song, "Younger Now." According to the award-winning singer, the video has already received more than 15 million views after it was released on Aug. 17. "Younger Now" will be on Cyrus' album, "Malibu," which will be released Sept. 29.
Other than her upcoming album, Cyrus is also looking forward to the MTV Video Music Awards (VMAs) on Aug. 28. Prior to her performance, Cyrus' creative director, Diane Martel, teased what's in store for fans at the event after being involved in a controversy. On Thursday, Martel said that she and Cyrus' manager, Adam Leber, have differing opinions on how Cyrus' performance should go at the VMAs, according to Page Six.
"No friction! Excitement! Miley's number will be sunrising and emotional, her new song 'Younger Now' is beautiful and contemplative and self-written," she clarified.
Cyrus is also excited for the upcoming premiere of NBC's "The Voice" in the fall. The "Wrecking Ball" singer will return for Season 13 after skipping Season 12. Cyrus will be inviting a guest mentor to help her coach the contestants who will choose to be in her team.
Meanwhile, Cyrus also graced the cover of David LaChapelle's photography book, "Lost + Found." According to People, the 24-year-old singer-actress posed nearly nude while standing in front of a toilet and a sink in what looked like a prison cell. Cyrus has fairy-inspired makeup and colorful fairy wings in the spread.
LaChapelle's photography book will follow his career starting in New York in the '80s. He will be taking pictures of the biggest celebrities in pop culture and night life. The book will also feature previously unreleased photos of David Bowie, Michael Jackson, Hillary Clinton, Kanye West and more.
© Copyright IBTimes 2023. All rights reserved.