Millennial Muslims In America Are 'Making History': Report
The U.S. Muslim population is younger than some might have thought, according to a study by the Pew Research Center released Thursday.
Though the overall U.S. population is comprised of 32 percent millennials, Muslim millennials make up over half of the U.S. Muslim population. According to a report by Pew Research, most Muslims were born between the years of 1981 and 1999, thus putting most at a "coming of age" phase after the 9/11 attacks.
These results also show that though the majority of Muslims are from immigrant decent, millennial Muslims are slightly less likely to be born outside of the country, when compared to adult Muslims. According to the study, 52 percent of Muslim millennials are foreign-born, while 64 percent of adult Muslims are immigrants.
Arguably, the most surprising result is adult Muslims are more likely to see Americans as friendly than Muslim millennials. Pew Research found that 45 percent of Muslim millennials perceive Americans as friendly, while 65 percent of adult Muslims have an overall positive view.
This study came nearly two months after President Donald Trump announced a plan to end Obama-era program DACA. In 2016, around 180,000 students were accepted into the DACA program, which included over 3,000 students from Muslim-dominant country Pakistan.
Despite the stigmas associated with the Muslim faith, Muslim millennials are continuing to blaze the path in the change of the public's perception.
Nour Goda, Syrian-born writer for Mvslim, noted in a 2016 article that this generation of Muslims are the ablest and willing Muslims in the change of stereotypes and Muslim representation.
"No task is more daunting, yet no group is more capable than the generation of intrepid Muslim Millennials," Goda wrote. "Muslim Millennials are not waiting for Western media to define their identities and future ... Our generation of Muslim Millennials is, in fact, making history."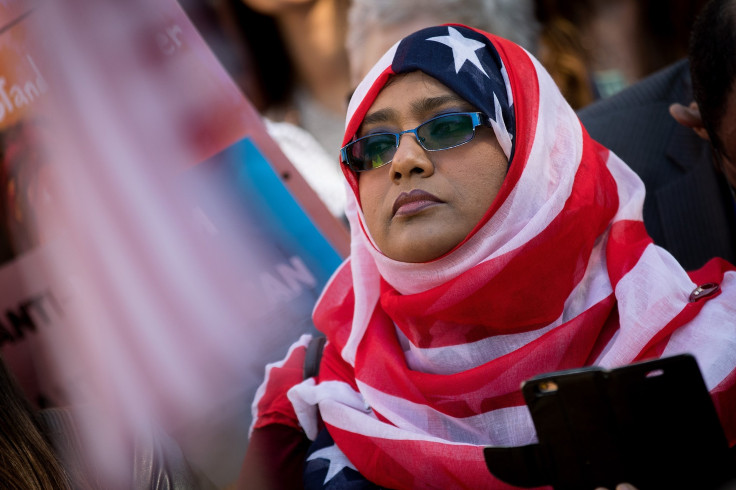 © Copyright IBTimes 2022. All rights reserved.
FOLLOW MORE IBT NEWS ON THE BELOW CHANNELS