'A Million Little Things' Season 3, Episode 9 Synopsis: What Happens In 'The Lost Sheep?'
Eddie's big secret is out, and now, the consequences from his relapse will reverberate throughout the group on "A Million Little Things."
After the truth about his stealing Regina's (Christina Moses) Vicodin was revealed and his pill-induced high led him to lash out at a neighbor in a violent manner when the man made a comment about Theo (Trostan Boyan) being half-Asian during the COVID-19 pandemic, Eddie (David Giuntoli) was finally forced to reveal to Katherine (Grace Park) that he had relapsed and was not addicted to pills. However, according to a synopsis for Season 3, Episode 9, "The Lost Sheep," this time, she may not be as willing to give her husband another chance.
"When Eddie reveals his truth, Katherine suffers the consequences... again," the synopsis reads.
A preview clip for the episode also shows her once again seeming to leave—after getting a green light from Gary (James Roday Rodriguez) to do what she needed for herself—and possibly acting on the chemistry that has been brewing between her and Alan (Terry Chen). This will cause trouble with Eddie and Gary, as he will feel betrayed by his best friend for letting his wife walk out the door.
Meanwhile, Maggie (Allison Miller), who has been enjoying a no strings attached relationship with Jamie (Chris Greer) since he came to Boston to be with her, will find herself finally deciding if she needs to put a more official label on what they've been doing now that he's been stuck in the U.S. for a while because of the pandemic.
"Maggie and Jamie are forced to address their relationship status," the synopsis states.
"A Million Little Things" airs Wednesdays at 10 p.m. EDT on ABC.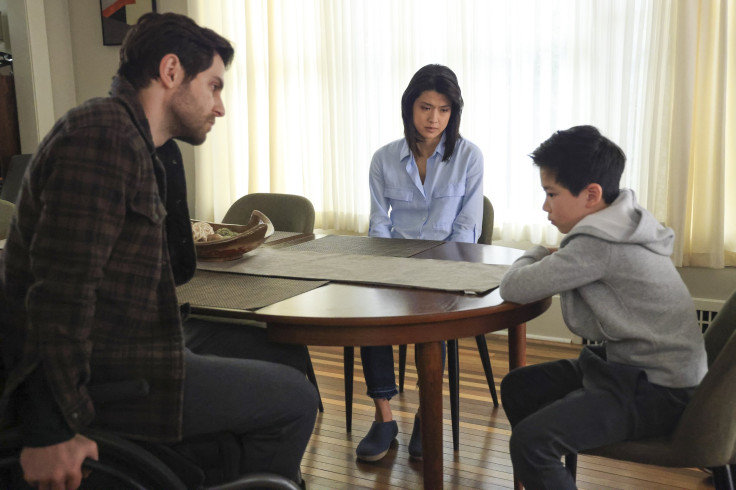 © Copyright IBTimes 2023. All rights reserved.