Mindy Kaling Addresses Rumors Of BJ Novak Being Father Of Her Children
Mindy Kaling opened up about the rumors of her former co-star B.J. Novak being the father of her kids - Katherine, 4, and Spencer, 23 months.
"It doesn't bother me," Kaling said in an interview with Marie Claire, published Tuesday. "He's the godparent to both my kids—and they have such a great relationship—and so far [the rumors haven't] affected my happiness at all, it hasn't affected my kids or B.J."
She went on to add, "If that's what is going to be titillating to people, I'll take it."
Kaling welcomed her first child in December 2017 and gave birth to another one in September 2020. However, the 43-year-old actress has never disclosed the name of her children's biological father.
During a separate interview in 2019 with Vulture, the actress admitted that Novak and she "dated on and off for a couple of years, and now we are just, like, best friends. Like, real best friends."
She explained how their friendship has developed over a period of time. "It's the kind of friendship you have when you are embedded with someone, that you can only get by putting in that insane amount of time with people," she explained.
Kaling and Novak worked together on the popular sitcom, "The Office" from 2005 to 2013. While Kaling portrayed Kelly Kapoor's character, Novak played Ryan Howard. In the sitcom also they dated on and off.
The popular show also featured actors like Steve Carell, Jenna Fischer, John Krasinski, Rainn Wilson, Melora Hardin and Ed Helms.
Kaling was featured in several projects following her success in "The Office." She worked on the TV series, "It's Always Sunny in Philadelphia," "James and the Giant Peach with Taika and Friends," "Monsters at Work" and "The Morning Show."
She also created the Netflix show, "Never Have I Ever" starring Maitreyi Ramakrishnan, Darren Barnet, Jaren Lewison, Richa Moorjani and Megan Suri.
Kaling is currently writing the screenplay for the highly anticipated movie, "Legally Blonde 3" featuring Reese Witherspoon, Jennifer Coolidge and Jessica Cauffiel.
Novak, on the other hand, was last seen in the thriller comedy movie, "Vengeance." The flick was dropped on July 29.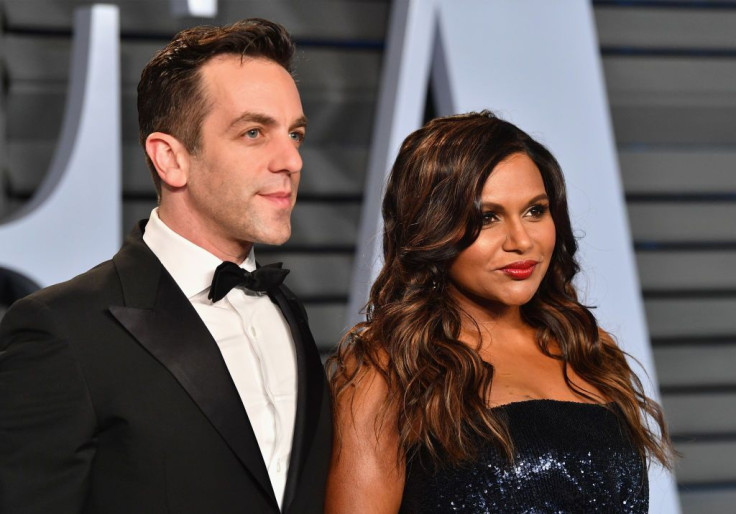 © Copyright IBTimes 2023. All rights reserved.