Mink Fur Crime: Nicole Kissane Lands In Prison For Freeing Animals From Farms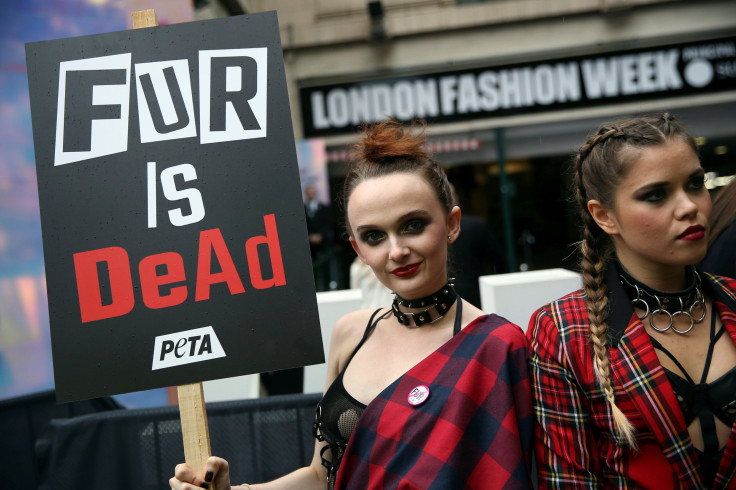 An animal rights activist in Southern California was sentenced to 21 months in prison Tuesday for performing an anti-fur crusade throughout the country that included vandalizing clothing stores with the word "murderer."
Nicole Kissane, 30, began sweeping the country on her anti-fur campaign on July 14, 2013, in San Diego, California, when she and her boyfriend vandalized a clothing store named Furs by Graf. After painting the word "murderer" on its façade, the couple shattered its windows, sprayed acid inside of it and jammed its door locks with glue.
They then went to the Graf family home, where they sprayed painted similar phrases and destroyed the family's vehicle with paint stripper and acid. Kissane and her partner in crime, Joseph Buddenberg, later took to the rest of the country, where they performed other acts of vandalism associated with animal rights in Montana, Idaho, Minnesota, Iowa, Pennsylvania and Wisconsin. Their transgressions included freeing one bobcat and roughly 5,700 minks that were held captive on farms.
U.S. District Judge Larry Burns for the Southern District of California sentenced Kissane to a prison term three months longer than what the prosecutors recommended because he found the offenses to be a "calculated, premeditated campaign of terror." Buddenberg was sentenced to 24 months in prison in May 2016 after striking a plea deal with the court, according to local reports Tuesday. Attorneys involved in the case told local reporters that Buddenberg received a longer prison sentence after the court learned he played a larger role in the nationwide campaign than Kissane.
Cindy Moyle of the Moyle Mink Ranch in Burley, Idaho, one of the farms the couple vandalized, told the Los Angeles Times that many of the mink were accidentally killed after being released as they were hit by vehicles on nearby roads. Moyle said the mink had flocked to the roads because the lights from the cars and traffic sounds were similar to those they experienced while being fed in captivity.
Kissane and Buddenberg pleaded guilty in February to violating the Animal Enterprise Terrorism Act, a federal law that prohibits conduct that would interfere in the operation of an animal enterprise.
Burns ordered the couple to pay $423,477 in reparations. And said one-third of the mink that the pair released were killed after being hit by cars.
© Copyright IBTimes 2023. All rights reserved.
FOLLOW MORE IBT NEWS ON THE BELOW CHANNELS