Minnesota Uber Driver Faces False Imprisonment Charges After Taking Female Passenger To His Apartment For Sex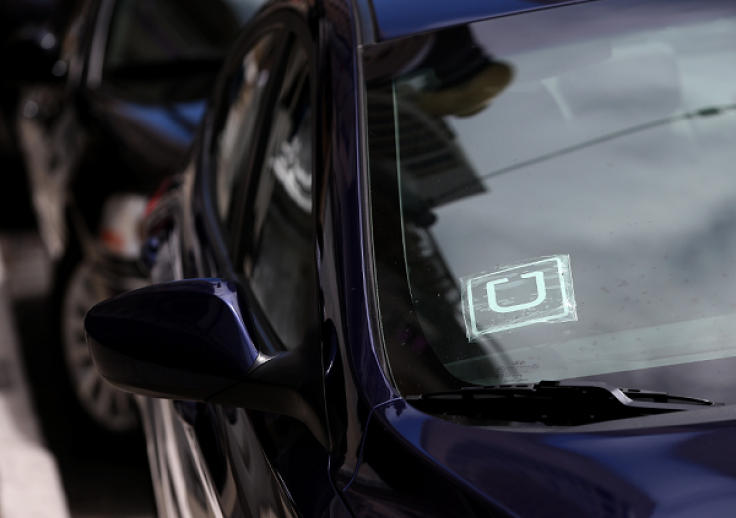 Just as Uber announced its first self-driving vehicle Wednesday, a driver in Minnesota has been charged with false imprisonment after attempting to take a passenger to his apartment for "quick sex" against her will, according to reports.
Dahir Aden, 50, was officially charged on Wednesday for taking a female passenger to his apartment in West St. Paul for sex against her will. A criminal complaint filed on Aug. 4 said that Aden picked up a woman under the age of 18 in Minneapolis and then picked up her friend. After stopping in South Minneapolis to drop the victim's friend off at work, the complaint said Aden asked the girl if he could take her to his home. When she refused he drove on the highway headed to his apartment anyway and told her he was taking her back to his apartment to have sex.
The victim sent text messages to her friend explaining the situation during the ride. She also sent texts containing the Uber driver's car details and his home address when they arrived to his apartment. The complaint says when they got to Aden's apartment complex, he told the young woman to "go inside, go inside to have quick sex." After telling Aden "no," the victim got out of the car. Aden allegedly continued to lure her into his apartment building and attempted to take her phone. However, she managed to get away.
According to authorities, when police arrived at the scene and started to question Aden about his relationship to the passenger, he told them she was his girlfriend but later confessed that he was supposed to be driving the girl home to Minneapolis.
Aden's false imprisonment charge could send him to prison for at least three years and a $5,000 fine.
According to a spokesperson for Uber, Aden's last ride was on Aug. 4, the day of the incident, CBS Minnesota reported. The spokesperson told reporters that Aden, whom Uber had a background check on, was still in Uber's system as a driver. However, his affiliation with the car-order service ended when Uber became aware of the charges against Aden on Wednesday.
As Uber has spread to more cities throughout the countries, concerns regarding passenger safety have also increased. In February, an Uber driver in Michigan was accused of murdering six people in between picking up and dropping off passengers.
© Copyright IBTimes 2023. All rights reserved.