'Miracle From God': 'Dead' Woman Knocks On Coffin During Her Wake, Found Alive Inside
Relatives of a 76-year-old woman in Ecuador, who was declared dead, were shocked to find her alive inside her coffin during her wake.
The retired nurse, Bella Montoya, was rushed back to a hospital. She remained in serious condition Monday following the shocking turn of events.
Montoya was initially admitted to a hospital in the Ecuadorian city of Babahoyo on Friday due to a possible stroke and cardiopulmonary arrest, AP News reported. A doctor pronounced her dead after she showed no visible response to resuscitation efforts, Ecuador's Health Ministry said.
Montoya's son, Gilberto Barbera, said a medical examiner produced a death certificate and handed it over to the family. They prepared for the woman's final rites.
The family organized a funeral reception for Montoya for her within a few hours, but things took a turn when the attendees heard noises coming from inside the coffin. Montoya gave her family a "fright" after she knocked on her coffin and was found still breathing inside, Barbera said.
"There were about 20 of us there. After about five hours of the wake, the coffin started to make sounds. My mom was wrapped in sheets and hitting the coffin, and when we approached we could see that she was breathing heavily," Barbera added.
Montoya was rushed back to the hospital on a stretcher. Her condition is still serious and she remains intubated.
Dubbing the incident a "miracle from God," Barbera said he is "coming to grips" after his mother mistakenly being ruled dead from a cardiorespiratory arrest.
"My mother is on oxygen. Her heart is stable," the son said, as quoted by the New York Post. "The doctor squeezed her hand, and she reacted. They tell me this is a good sign because it means she is reacting little by little."
"Now, I only ask that my mother's health improves," Barbera added. "I want her alive and by my side."
It's possible that doctors thought Montoya was dead after she suffered catalepsy, Barbera said. Catalepsy reportedly puts patients in a trance-like state and also slows down their breathing, reduces their sensitivity to pain and makes their body stiff.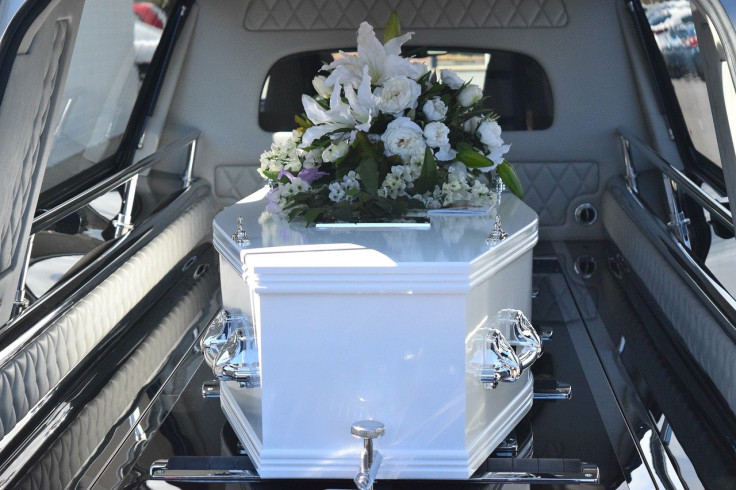 © Copyright IBTimes 2023. All rights reserved.