Miss America 2014: Meet The 53 Contestants Vying For The Crown In Sunday's Pageant [PHOTOS]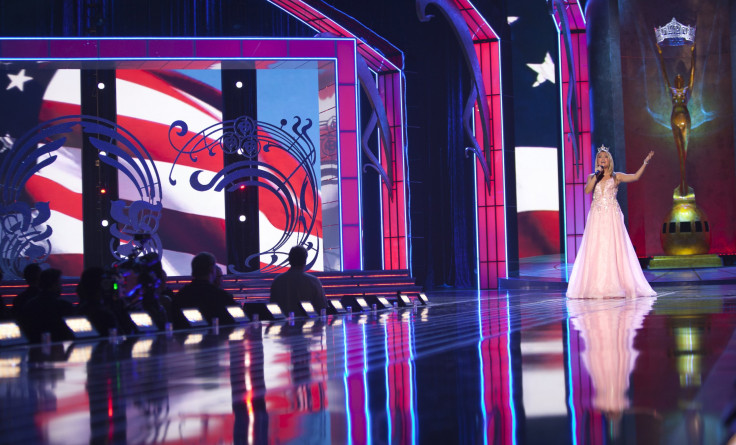 A bevy of beauties, 53 contestants to be exact, will compete on Sunday night to be crowned Miss America 2014 in the legendary beauty pageant held in Atlantic City, N.J.
So far, three contestants -- from Mississippi, New Hampshire, Minnesota and Oklahoma -- have won preliminary contests ahead of the final showdown.
In addition to this year's preliminary winners, several other contestants have made headlines.
Nicole Kelly (Miss Iowa) was born without her left forearm, but that didn't slow her quest for the crown a bit. The Keokuk, Iowa, native will speak about the importance of overcoming disabilities during the competition; she has had only one functional arm for her entire life.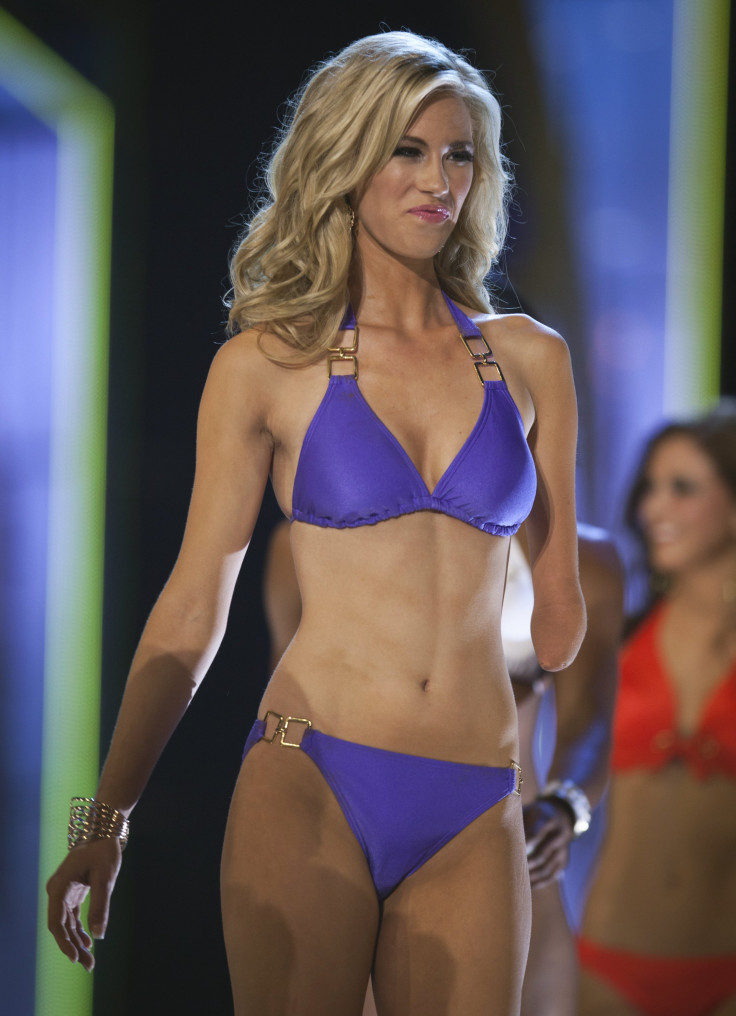 Miss Kansas, Theresa Vail, is a 22-year-old Army vet who will be the first contestant to sport her tattoos in plain sight during the pageant. On Friday on ABC's "Good Morning America," the contestant said, "Half the girls have tattoos, they just choose to cover them." Her platform during the competition will be "empowering women, overcoming stereotypes and breaking barriers."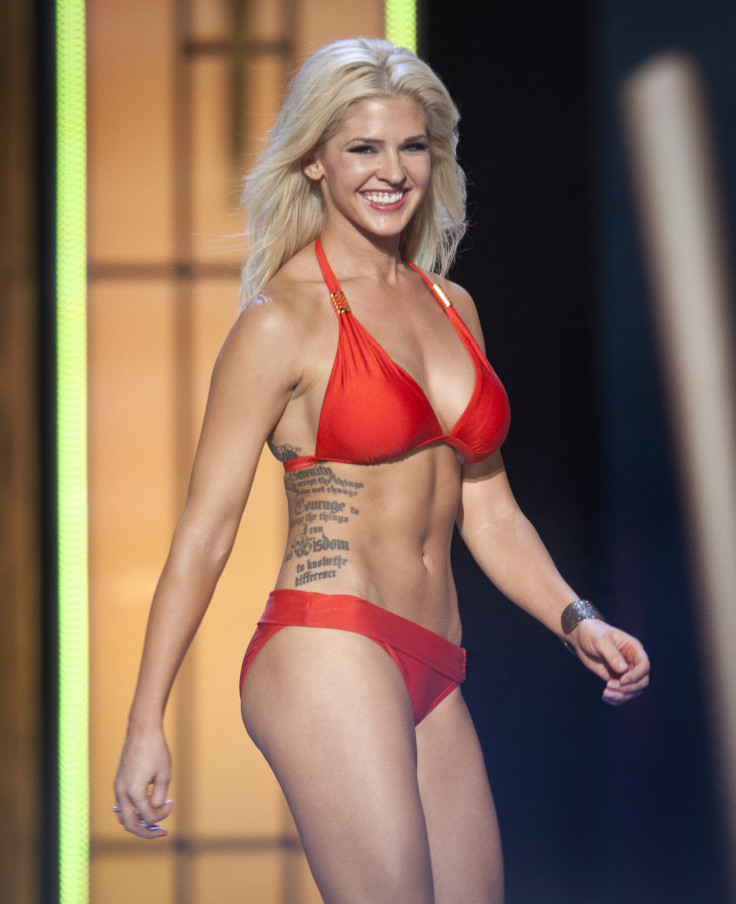 Miss Arizona, Jennifer Smestad, was diagnosed with Tourette's syndrome at 10 years old but has overcome the condition. She currently works to educate children and families about Tourette's and has a platform called "Tourette Syndrome Awareness and Advocacy."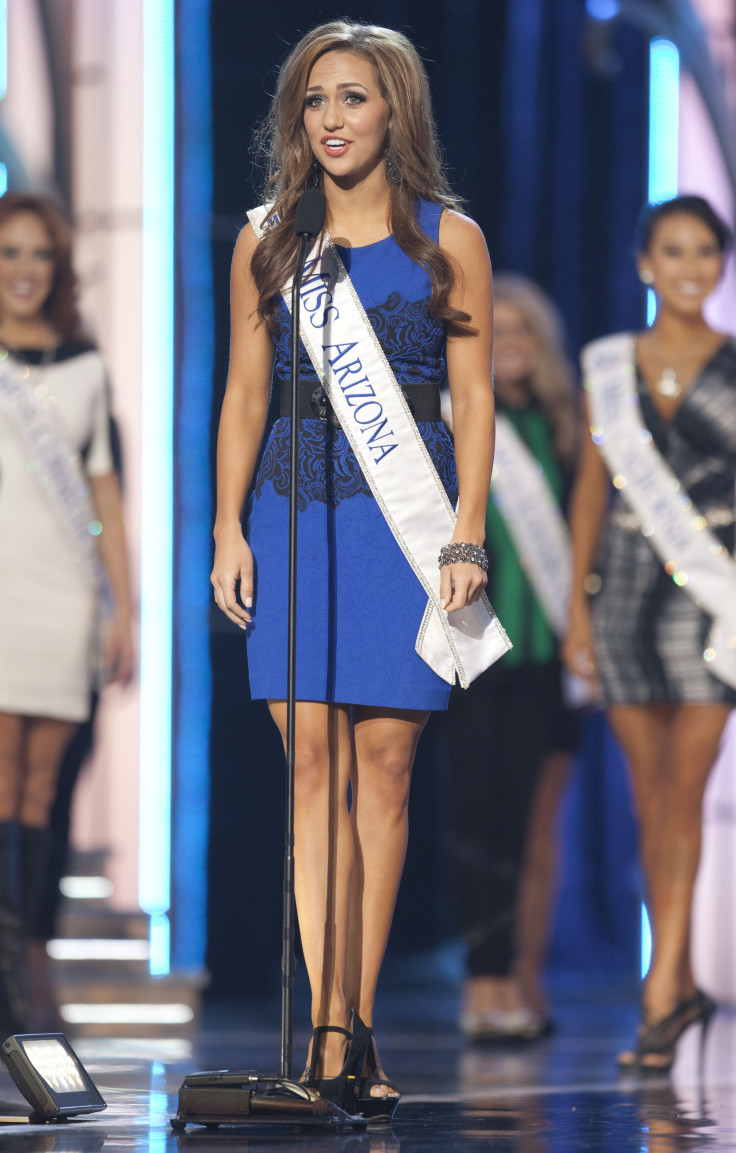 These contestants and the 50 others competing this year will make comprise the 2014 Miss America pageant a television event. The winner of the 2014 title will be crowned Sunday night during the finale, which will be held at Boardwalk Hall in Atlantic City.
The Miss America pageant began in Atlantic City in 1921. For the past six years, the pageant was held in Las Vegas, Nev, but it will move back to its original home this year.
The pageant is separate from the Miss USA pageant, which began in 1952 in California. The Miss Universe Organization, which runs Miss USA, Miss Teen USA and Miss Universe contests, is owned and operated by Donald Trump. Lara Spencer will host the show, which begins at 9 p.m. EST, after an hour of "20/20" devoted to the pageant's history airs. The current Miss America, Mallory Hytes Hagan, will crown the new winner.
Deidre Downs Gunn, who was crowned Miss America 2004, New York Knicks' Amar'e Stoudemire, 'N Sync's Lance Bass, violinist Joshua Bell, comedian Mario Cantone and "The Chew" actress Carla Hall serve as the competition's judges.
Miss America 2014 will air Sunday night on ABC at 9 p.m. EST.
Below is a list of the 53 contestants competing for Miss America 2014, listed by state. You could read more about each contestant at the Miss America website.
Alabama: Chandler Champion, 20
Alaska: Michelle Taylor, 20
Arizona: Jennifer Smestad, 20
Arkansas: Amy Crain, 23
California: Crystal Lee, 22
Colorado: Meg Kardos, 23
Connecticut: Kaitlyn Tarpey, 21
Delaware: Rebecca Jackson, 21
District of Columbia: Bindhu Pamarthi, 23
Florida: Myrrhanda Jones, 19
Georgia: Carly Mathis, 22
Hawaii: Crystal Lee, 22
Idaho: Sarah Downs, 23
Illinois: Brittany Smith, 23
Indiana: Terrin Thomas, 20
Iowa: Nicole Kelly, 23
Kansas: Theresa Vail, 22
Kentucky: Jenna Day, 21
Louisiana: Jaden Leach, 20
Maine: Kristin Korda, 21
Maryland: Christina Denny, 22
Massachusetts: Amanda Narciso, 22
Michigan: Haley Williams, 20
Minnesota: Rebecca Yeh, 20
Mississippi: Chelsea Rick, 23
Missouri: Shelby Ringdahl, 21
Montana: Sheridan Pope, 21
Nebraska: Jacee Pilkington, 21
Nevada: Diana Sweeney, 19
New Hampshire: Samantha Russo, 22
New Jersey: Cara McCollum, 21
New Mexico: Alexis Duprey, 22
New York: Nina Davuluri, 24
North Carolina: Johna Edmonds, 24
North Dakota: Laura Harmon, 23
Ohio: Heather Wells, 23
Oklahoma: Kelsey Griswold, 20
Oregon: Allison Cook, 19
Pennsylvania: Annie Rosellini, 21
Puerto Rico: Shenti Lauren, 24
Rhode Island: Jessica Marfeo, 19
South Carolina: Brooke Mosteller, 24
South Dakota: Tessa Dee, 22
Tennessee: Shelby Thompson, 23
Texas: Ivana Hall, 23
Utah: Ciera Pekarcik, 23
Vermont: Jeanelle Achee, 22
Virgin Islands: Ashley Massiah, 21
Virginia: Desiree Williams, 24
Washington: Reina Almon, 21
West Virginia: Miranda Harrison, 19
Wisconsin: Paula Kuiper, 19
Wyoming: Rebecca Podio, 23
© Copyright IBTimes 2023. All rights reserved.