Miss America 2014: Where To Watch The 53 Contestants Compete On TV And Online Live Stream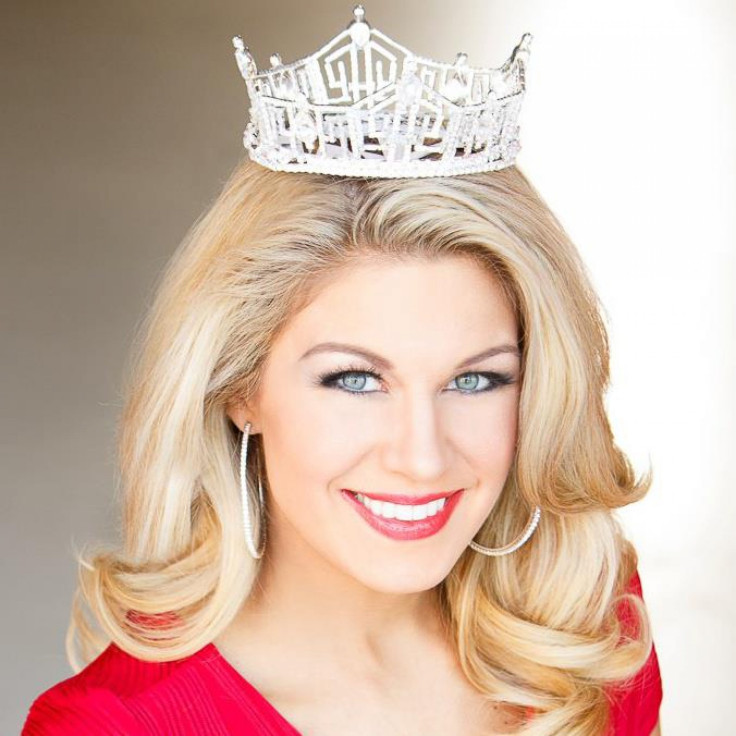 The Miss America 2014 pageant will air on ABC live from Boardwalk Hall in Atlantic City, N.J., Sunday, beginning at 9 p.m. EDT.
The pageant moved back this year to its original venue in Atlantic City from Las Vegas, where it had been held since 2006.
This year brings some of the most memorable contestants in the pageant's history.
Miss Iowa, Nicole Kelly, was born without her left forearm, but that hasn't stopped her quest for the crown one bit. The Keokuk, Iowa, native will speak about the importance of overcoming disabilities during the competition after living her life with one functional arm.
Miss Kansas, Theresa Vail, is a 22-year-old Army vet and will be the first contestant to sport her tattoos in plain sight during the pageant. On Friday on ABC's "Good Morning America," she said: "Half the girls have tattoos, they just choose to cover them." Her platform during the competition will be "empowering women, overcoming stereotypes and breaking barriers."
Miss Arizona, Jennifer Smestad, was diagnosed with Tourette's syndrome at 10 years old, but has overcome the condition. She currently works to educate children and families about Tourette's and has a platform called "Tourette Syndrome Awareness and Advocacy."
These contestants as well as the 50 others will make the 2014 Miss America pageant a contest not to be missed.
The Miss America pageant began in Atlantic City more than 75 years ago to elevate a spokeswoman to educate Americans on issues that affect them daily and participate in charitable functions. The pageant is separate from the Miss USA pageant, which began in 1952 in California. The Miss Universe Organization, which runs Miss USA, Miss Teen USA and Miss Universe, is owned and operated by Donald Trump.
This year, "The Bachelor" host Chris Harrison and "Good Morning America's" Lara Spencer will host the show, which begins at 9 p.m. EDT after an hour of "20/20" devoted to the pageant's history. The current Miss America, Mallory Hytes Hagan, will crown the new winner.
Deidre Downs Gunn, who was crowned Miss America 2004, New York Knicks' Amar'e Stoudemire, 'N Sync's Lance Bass, violinist Joshua Bell, comedian Mario Cantone and "The Chew" actress Carla Hall will judge the competition.
Last January, 8.3 million viewers tuned into the show on ABC and producers are hoping for more this year. Check your local listings for ABC to tune into Miss America.
You can also watch the pageant via online live stream here on ABC Live or here.
© Copyright IBTimes 2023. All rights reserved.