Miss Universe 2011: Angola's Leila Lopes Wins Coveted Miss Universe Crown (PHOTOS)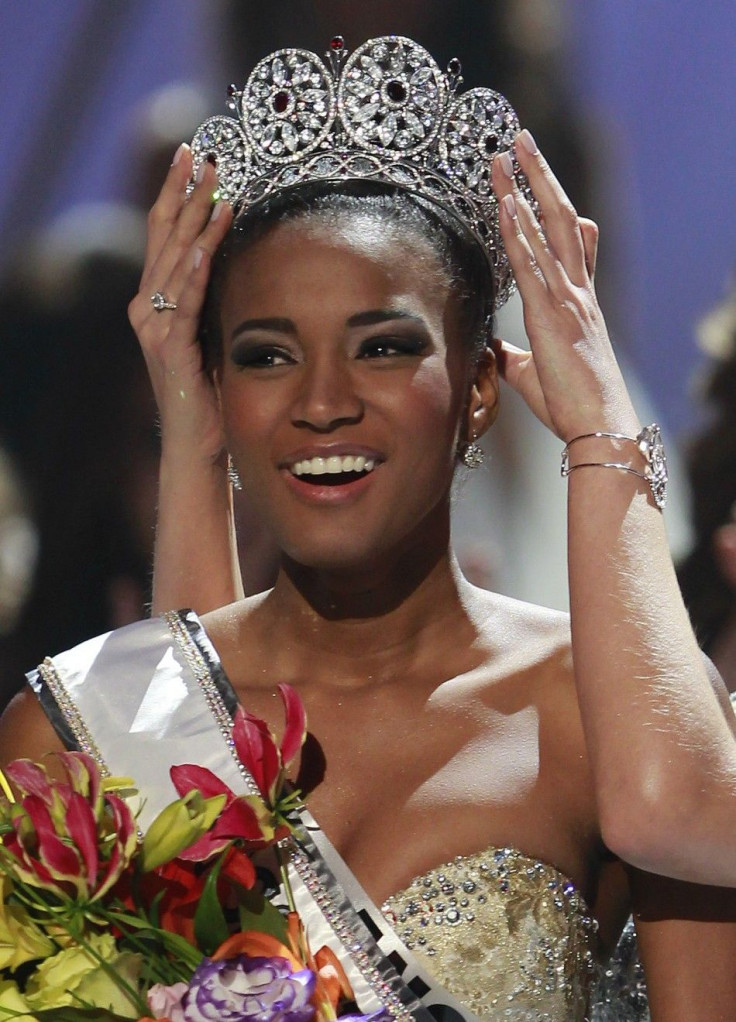 Leila Lopes, a 25-year old dusky beauty from Angola won the coveted Miss Universe 2011 title, beating the contestants from Ukraine (23-year-old Olesia Stefanko, 1st Runner-up) and Brazil (Priscila Machado, 2nd Runner-up). The 3rd Runner-up was Miss Philippines and 4th Runner-up was Miss China.
Thank God I'm very satisfied with the way God created me and I wouldn't change a thing, Lopes said when asked her interview question. I consider myself a woman endowed with inner beauty. I have acquired many wonderful principles from my family and I intend to follow these for the rest of my life, Lopes said after she won the crown.
The 60th anniversary of the Miss Universe beauty pageant was held at the Credicard Hall, in Sao Paulo, Brazil on Monday, September 12, 2011.
After a month of activities, on Monday tonight, contestants from 89 countries around the world showed off their beauty and talent and competed on the basis of three rounds - swimsuit, evening gown and interview, respectively.
Miss Universe 2011 were judged by celebrities from many fields including sports, media and fashion. There are two types of judges - Telecast Judges and Preliminary Judges.
The name of the judges as below :
Telecast Judges: Halio Castroneves, Connie Chung, Isabeli Fontana, Vivica A. Fox, Adrienne Maloof-Nassif, Lea Salonga, Farouk Shami, Amelia Vega (Miss Universe 2003) and Italo Zanzi.
Preliminary Judges: BJ Coleman, Francesca Romana Diana, Ana Paula Junqueira, Scott Lazerson, Matheus Mazzafera, Jimmy Nguyen, Lara Spotts.
Incidentally, Norway and Zambia withdrew from the contest this year. However, there are 8 countries that returned to the contest: Cayman Islands, Chile, Estonia, Montenegro, Portugal, St. Lucia, Turks & Caicos, Vietnam.
Click on the slideshow to grab an eyeball of the beautiful women who took part in Miss Universe 2011.
Must Read: Miss Universe 2011 Leila Lopes: The Most Beautiful Fraud? (PHOTOS)
© Copyright IBTimes 2023. All rights reserved.