Missing Teen's Remains Found; Cop Who 'Dumped Her Naked Body' In Woods Arrested
KEY POINTS
Susana Morales, 16, went missing on July 26, 2022, when she was walking back home
The accused officer, Miles Bryant, filed a false report the next day about his gun being stolen
Officials suspect Bryant of rape and murder but no charges have been filed yet
A Georgia police officer is facing charges in connection with the death of a missing teen girl and is accused of dumping "her naked body in the woods," officials said.
Miles Bryant, 22, was reportedly arrested by the Gwinnett Police Department and was being held at the Gwinnett County Jail as of Tuesday evening. The 16-year-old victim, Susana Morales, had been missing since July 26, 2022.
The teenager had texted her mother on the night she disappeared and told her that she was walking back home from her friend's house. However, the girl did not make it back home and was reported missing by her family, according to CNN.
Bryant had filed a false report on July 27, 2022, claiming "his vehicle was broken into and his gun was stolen," according to charging documents obtained by Atlanta News First.
Morales' skeletal remains were found in the woods near Dacula on Feb. 6 after a passerby saw what appeared to be human remains. DNA and dental records reportedly helped officials confirm that the body belonged to Morales; however, investigators are still working to determine the circumstances that led to her death.
The accused former cop lived "in close proximity to the victim" and allegedly "dumped her naked body in the woods," according to an arrest application.
Bryant was arrested on preliminary charges of falsely reporting a crime and concealing the death of another in connection with Morales's possible murder. He was also fired from the Doraville Police Department Monday.
Police also suspect Bryant of rape and murder, but the former officer is not facing charges for these crimes yet as the investigation into the teen's death continues.
Although Bryant lives near Morales' last known location, officials believe they did not have any prior relationship before her death.
The City of Doraville Police Department released a statement following Bryant's arrest.
"The City of Doraville was notified the afternoon of Monday, February 13 that a now former police officer was being served felony arrest warrants by the Gwinnett Police Department in connection with the disappearance and murder of Susana Morales," read the statement. "The City of Doraville and its Police Department are fully cooperating with the Gwinnett Police Department in its investigation of Mr. Bryant. Our prayers rest with the family and friends of Susana Morales and everyone else affected by this tragedy."
Neighbors were shocked to hear about the former cop's arrest
"[He} was normal, very normal," a neighbor told Atlanta News First. "Smiling, laughing, just living his life and it's a whole poor baby laid out in a field somewhere. Like, what? Are you serious? How could you be that cold-hearted? How is someone that cold-hearted that you just let that baby lay there like that?"
Morales' family members said they found out about Bryant's arrest Monday, which was the same day they laid the teenage victim to rest.
"A really hard, final goodbye, and just seeing her being buried is something we didn't want," her sister Jasmine Morales told the outlet, "but we got good news today, so that gave us hope."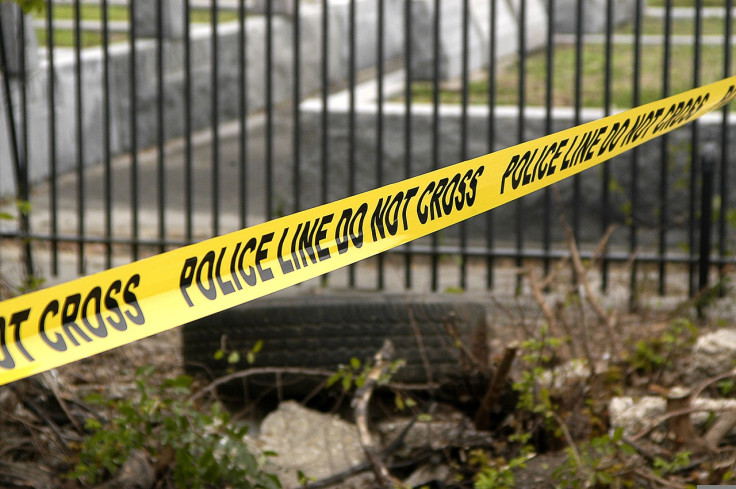 © Copyright IBTimes 2023. All rights reserved.