Missing Texas Mother And Infant: Police Asks For Help In Locating Heidi Broussard And Baby Daughter
Police in Texas pleaded for the public's help Monday in locating a missing woman and her 2-week-old infant.
Heidi Broussard, 33, and her daughter, Margot, were reported missing Thursday after Broussard dropped her son off at Cowan Elementary School in Austin, Texas. She reportedly dropped him off around 7:30 a.m. before returning home shortly after.
"Heidi and Margot are believed to have returned to their residence near West William Cannon and South First Street, but have not been seen or heard from since," Austin Police said in an official release.
Austin Police were contacted Thursday afternoon by Broussard's fiancée and Margot's father, Shane Carey. He told reporters the last time the two had spoken was around 8 a.m. Thursday morning, after she had dropped off her son. Carey didn't hear from her the rest of the day and the pair was gone by the time he got home from work. He was called by Cowan Elementary shortly after and learned Broussard had failed to pick up her son at the end of the school day.
"I went and picked up my son, and she wasn't home again, so that's whenever I called police," Carey told reporters. "Her car, everything's at the house, everything, the baby stuff, everything. Nothing's gone except her and the baby."
Investigators reportedly confirmed Carey's statements, saying there were no signs of a struggle in either the family's apartment or her car.
"I don't know why anybody would ever harm or touch these two beautiful women together," Carey said. "She is an amazing person. She has amazing support, friends behind her. She's so personable – one of the best people I've ever met, so kind, and she does anything for her kids – one of the best moms."
Broussard is 5-foot-3 and weighs 150 pounds. She has brown hair with highlights. Margot is described as 22-inches and weighing 7 pounds, 7 ounces.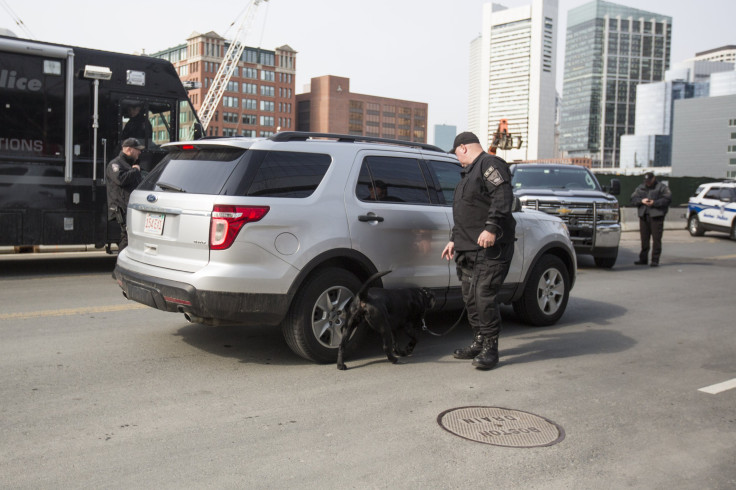 © Copyright IBTimes 2023. All rights reserved.