Missouri Islamic Center: Man Pleads Guilty To Defacing Center, Burning Quran Copies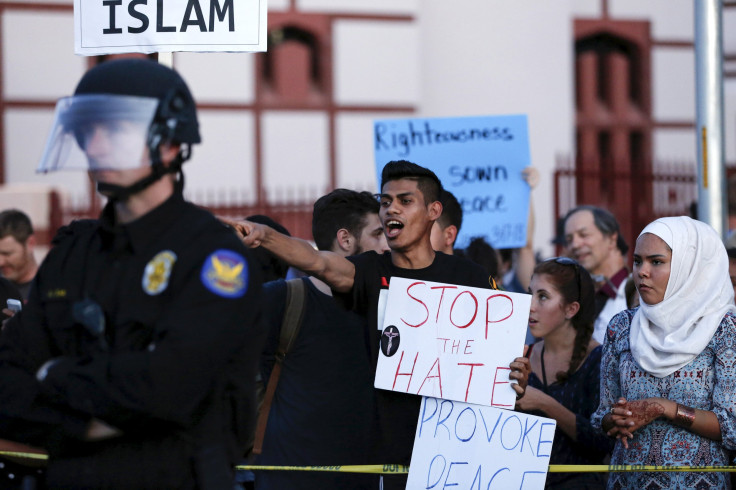 A California man pleaded guilty Tuesday to charges of defacing an Islamic center and burning two copies of the Quran in Springfield, Missouri in 2011. Adam David Smock, a former resident of Springfield, was charged with participating in a conspiracy to oppress, threaten and intimidate worshippers at the center in Springfield.
Smock confessed to defacing the center being his idea and to convincing two others, including a 14-year-old, to participate in the act, FBI said in a statement Tuesday. They spray-painted graffiti on the exterior walls of the center, using explicit and offensive language along with statements like "Bash Back," "Now is our time!" and "You bash us in Pakistan we bash here," the statement said.
Prosecutors recommended 14 days of jail for Smock, followed by a five-year term of supervised release, $10,440 in restitution and 40 hours of community service. A hearing for Smock's sentencing will be set after the Office of Probation and Pretrial Services completes its investigation into his criminal history before the Springfield incident.
The Islamic Center of Springfield provides regular prayer services, community activities and a forum for fundraising, according to the FBI. The total cost of restoration and repair of the damage to the center is $15,662.
It remained unclear if Smock's co-conspirators were charged in the incident.
© Copyright IBTimes 2023. All rights reserved.