Missouri Plant Workers Sue Smithfield Foods For Poor Working Conditions During Coronavirus Pandemic
KEY POINTS
Employees at the Smithfield Foods processing plant in Milan, Missouri, accused the company of poor working conditions despite the spread of coronavirus in their lawsuit
The lawsuit accused Smithfield of making employees work "shoulder to shoudler" and did not properly supply protective equipment
Smithfield denied the accusation and said it would fight the lawsuit "aggressively" in court
Employees at a Smithfield Foods pork processing plant in Missouri filed a lawsuit against the company, accusing it of failing to protect employees who continued working at the factory despite the ongoing coronavirus pandemic.
The lawsuit was filed in a federal court on Thursday by an anonymous employee and the Rural Community Workers Alliance. The lawsuit accused Smithfield of creating a "public nuisance" by forcing employees to work "shoulder to shoulder," not providing the necessary protective equipment, and discouraged workers from taking sick leave.
Workers also accused Smithfield of disciplining employees who covered their mouths when coughing or sneezing. The reason reportedly given to workers is that if they cover up, they could miss a piece of meat moving down the processing line.
Conditions allegedly worsened at the Milan plant as Smithfield began closing other plants in Missouri, Wisconsin and South Dakota.
The South Dakota plant was one of the state's hotbeds for coronavirus cases, with more than 500 employees reportedly infected before it closed. It's also one of the largest meat processing plants under Smithfield, producing about 5% of the U.S. pork supply.
"Put simply, workers, their family members, and many others who live in Milan and in the broader community may die — all because Smithfield refused to change its practices in the face of this pandemic," the Rural Community Workers Alliance said in the lawsuit.
Keira Lombardo, Smithfield executive vice president for corporate affairs and compliance, responded in a statement saying the accusations were false and the company would defend itself in court "aggressively."
"The allegations contained in the complaint are without factual or legal merit and include claims previously made against the company that have been investigated and determined to be unfounded," Lombardo said.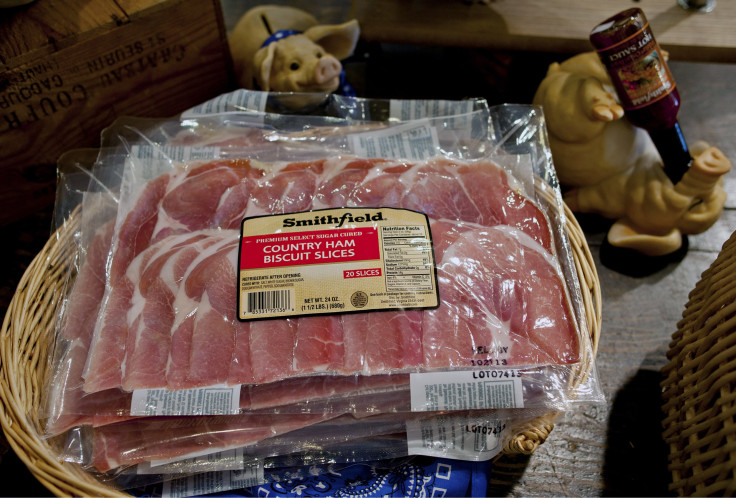 © Copyright IBTimes 2023. All rights reserved.