Mitch McConnell's 2015 Government Shutdown Budget Plan: Planned Parenthood Funding Could Be Left Untouched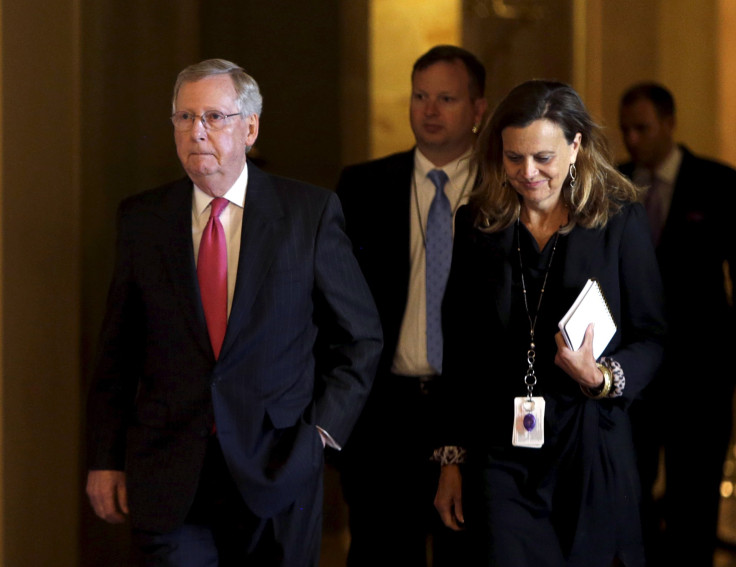 There's a little over a week before funding for the federal government will dry up without Congressional action, and Senate Majority Leader Mitch McConnell, R-Ky., is working on a plan that would keep the government rolling until December. The strategy would leave an option that would keep Planned Parenthood funded with federal dollars, a heated point of contention for Republicans.
In order to do so, McConnell would bring two bills up for consideration in the Senate. The first would not include funding for Planned Parenthood and is all but guaranteed to be filibustered and opposed by enough Democratic lawmakers to ensure that it is dead on arrival in the Senate. With the hopes that anti-Planned Parenthood Republicans in the House and Senate get the message that their quest is unrealistic, McConnell will then bring a short-term government funding bill that would continue funding Planned Parenthood to the floor, according to CNN.
Planned Parenthood Clinics by State | FindTheBest
Planned Parenthood has become a sore spot between the two parties in Washington since a video -- created by activists opposed to the organization -- surfaced online allegedly showing an employee of the women's healthcare provider speaking candidly about selling aborted fetuses while at lunch. Planned Parenthood has denied the legitimacy of the video.
Still, some Republicans have taken an unwavering position that the United States federal budget should not include funding for the organization so long as it continues to provide abortions. Planned Parenthood funding makes up a very small portion of the overall federal budget, just $500 million, and abortion procedures are not provided for with federal dollars.
McConnell's plan to provide an alternative could be important for his party's viability in the next election cycle. The last government shutdown was particularly damaging for Republicans as it drew out over Republican opposition to the Affordable Care Act.
The federal budget deadline is Oct. 1, and the short-term spending bill expected to be proposed, known as a continuing resolution, would fund the government only until early December. The measures were once seen as easy-to-pass legislation in the absence of longer-term funding propositions, but increased gridlock in the Capitol has resulted in bitter fights over the funding measures.
© Copyright IBTimes 2022. All rights reserved.
FOLLOW MORE IBT NEWS ON THE BELOW CHANNELS