Mobile App Developers Look To China's Xiaomi, Huawei, Lenovo And ZTE For Growth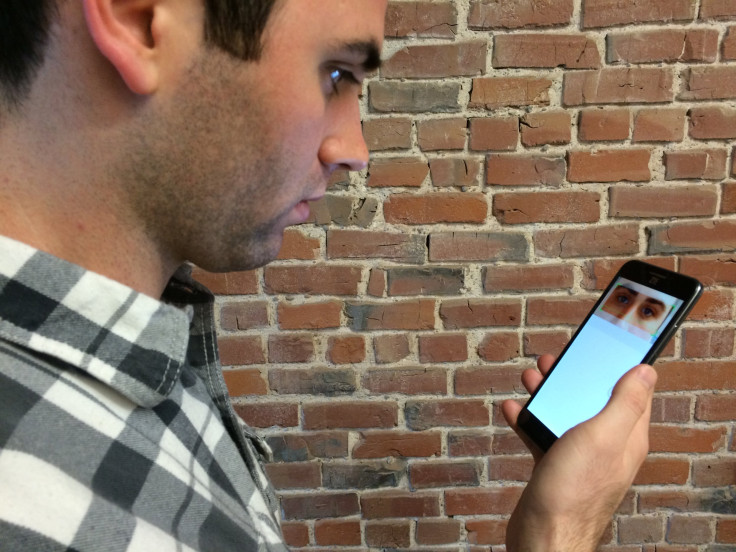 For developers, trying to break out in the heavily saturated mobile app market is a lot like being Waldo -- there's a huge crowd and it's tough to be found. Both Google Play and the Apple App Store feature more than 1 million apps each and neither store is good for discovering new apps. That's why Google Play recently began testing app advertisements and why Apple has partnered with Pinterest to make it possible to pin apps.
For now, app makers are looking to China for help. For a growing number, the quickest way to scale is by partnering with Chinese phone makers such as Xiaomi, ZTE, Lenovo and Huawei to pre-load their software onto devices and instantly expose their technology to millions of consumers.
"Think about it as one of the best distribution channels out there for discovery," said Jefferson Wang, a senior partner at IBB Consulting.
Earlier this month, for example, at the Mobile World Congress in Barcelona, Spain, ZTE announced that its new Grand S3 smartphone would feature Eyeprint ID, a technology from EyeVerify, a Missouri startup. Eyeprint ID reads the patterns of the veins in users' eyes to verify their identity and unlock their device. By working together, ZTE gets a technology that can compete with Apple's fingerprint-scanning Touch ID while EyeVerify gets revenue, distribution and more exposure.
Being integrated "just makes it a whole lot easier from a convenience standpoint for any user to get up to speed and running with it," EyeVerify CEO Toby Rush said.
More recently, Fleksy, a San Francisco company that makes a keyboard that can replace the default option on most smartphones, announced a partnership with Meizu to be the pre-installed option on the Chinese phone maker's new Meizu Blue Note device. The deal should help Fleksy quickly gain many new users.
"Many people just don't even know that they can replace the keyboards on their handsets, so by being pre-installed we get distribution to many more users and we get you to try our product without having to take a leap of faith of going and installing it," said Ioannis Verdelis, Fleksy's chief operating officer.
Each partnership works differently. In some instances, like the ZTE-EyeVerify alliance, the phone maker pays to include the technology. In other cases, the app makers pay to have their technology included, while in still other deals -- say for apps with in-app purchases -- the two parties split the revenue. There are also partnerships where both companies bring enough value to the other that no money is exchanged.

This trend extends beyond U.S. app developers. Sweden's Truecaller is partnered with Lenovo and Huawei to help Chinese consumers weed out spam calls and is interested in more of those partnerships. Established players are also hopping on board with companies like Facebook and Evernote getting their apps pre-loaded onto Chinese devices.
For the Chinese phone makers, the benefit of pre-loading and integrating American software is that it allows them to differentiate their products. Like most phone makers, Chinese manufacturers typically sell devices running Google's Android operating system, so by adding different features here and there, they make their phone's version of Android unique and give consumers more reasons to buy them.
"It's getting harder and harder for [phone makers] to differentiate, so they're looking for more interesting technologies," said David Sullivan, managing director of Alliance Development Group, which has helped many U.S. startups land these types of partnerships.
Developers and phone makers have been partnering since the smartphone gold rush began in the late 2000s. The only difference is that back then, developers were teaming with established players like Nokia, BlackBerry and HTC. But in recent years, those players have fallen off while Chinese phone makers have risen. After Samsung and Apple, China's Lenovo, Huawei and Xiaomi rounded out the list of the top five smartphone vendors in the world for the fourth quarter of 2014, according to International Data Corp.
China's many phone manufacturers have grown so quickly by catering to the more than 1 billion consumers in their home country, but what makes their partnerships even more attractive is that many of these companies are beginning to expand their sales into more markets. Xiaomi has been focused on reaching India's broad market while ZTE has been making inroads breaking into the U.S., to list just two examples. These phone makers are expected to keep growing, which makes many experts believe the partnership trend we're seeing is here to stay.
The only road bump that could slow this down is if Sino-American relations in the tech sector continue to worsen, said Mike Wehrs, head of U.S. operations and global chief marketing officer at Appster, a mobile app services company. In recent years, Americans and Chinese have grown distrustful of one another. The U.S. constantly accuses China of major hacks while the Chinese have very little reason to trust the U.S., due to the Snowden-NSA fallout. For now, Chinese phone makers and American app developers are eager to work with one another, but they may not be allowed to play together if down the road their countries' governments place restrictions.
"There's definitely things that can come up if the relationships between the countries gets more problematic," Wehrs said, noting that security-related apps would be at most risk of being affected. "Right now, I don't think that's what anybody's spending a lot of time thinking about … but I certainly could see a situation potentially developing that would get into that kind of concern."
© Copyright IBTimes 2023. All rights reserved.
FOLLOW MORE IBT NEWS ON THE BELOW CHANNELS