Mobile EV Chargers Lead The Way To A Climate Neutral World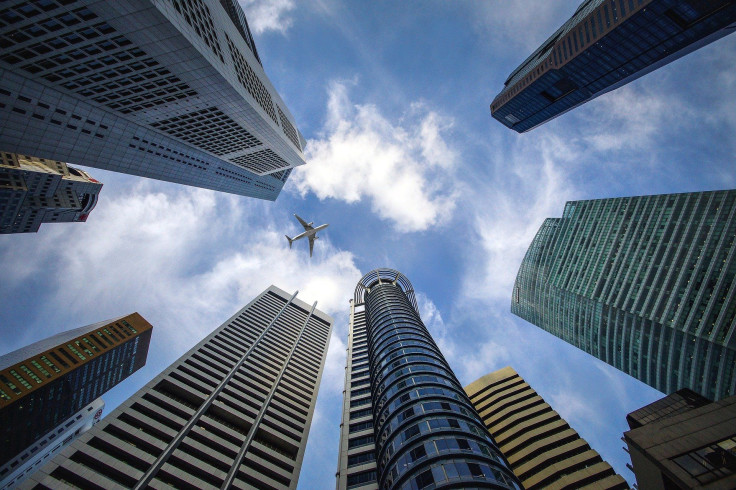 Many jurisdictions are embarking on plans to combat climate change. A push towards electric vehicles (EVs) currently leads the way.
The European Union has set targets to dramatically cut gas emissions to become climate-neutral by 2050. U.S. President Joe Biden's American Jobs Plan calls for $100 billion in EV rebates and another $15 billion earmarked to construct 500,000 charging stations.
While these plans sound ambitious - many sound the alarm on lackluster EV charging infrastructure limiting the scope and appeal of electric cars.
Reports show suburban and urban infrastructure like bike lanes, subway stops, and electric car charging stations are often only found in wealthy areas. Research also finds the 20 U.S. zip codes with the most EV charging stations have median home prices approaching $800,000.
Since many electric vehicle owners often plan trips and stop in areas with charging infrastructure, many speculate placing chargers in more rural areas could see them become 'business magnets' for more out-of-the-way communities.
As Governments Push For EVs - The Private Sector Looks For Ways To Get Involved
A number of private sector companies have taken the lead on building out charging infrastructure, spurred on by interest in fostering electric car usage.
One is L-Charge, a US-based startup focused on crafting a scalable network of off-grid EV chargers. Capitalizing on the opportunity to expand charging infrastructure away from urban centers, the L-Charge team markets both their stationary and mobile off-grid chargers to businesses like roadside cafes, hotels, carsharing services, and delivery companies.
Focused on highways, gas stations, and parking lots, L-Charge's stationary charger packs up to 600 kW charge power. It's able to charge certain well-known battery types in 10 minutes for 100 kWh or 400 km, powered by an internal supply of liquified natural gas (LNG).
Liquified natural gas is regarded as one of the cleanest fossil fuels in the modern era. Entities like the European Commission view LNG as a viable alternative to combat global warming due to its energy performance and large natural reserves.
Natural gas emits 30% less carbon dioxide than oil and 45% than coal. Overall natural gas use is projected to account for 25% of the global energy portfolio by 2035. According to L-Charge, their EV chargers could also be transformed into hydrogen-powered products or a hybrid of both LNG and hydrogen.
The project's mobile charger features a minivan base that helps charge the internal battery as it moves from one vehicle to another. Designed for urbanized areas, charge power checks in at a 120 kWs minimum and can charge a battery in 10 minutes (25 kWh or 120km of mileage for a sedan).
Current Chargers Are Slow And Cumbersome, But L-Charge Is Focused On Building New Tech
Electric charging infrastructure continues to emerge into the mainstream as government entities and the private sector continue to focus on EVs. L-Charge's offerings address a particular concern many vehicle owners have - a lack of reliable fast charging stations in areas outside the electric grid.
Currently, most electric vehicle owners charge in their home with Level 2 equipment, which often takes several hours to charge.
Faster chargers are also desired by corporate fleet managers and ride-sharing platforms as they look to expand fleets of electric vehicles and make drivers more comfortable with rural trips.
It's also speculated options for a fast on-the-go charger, like the ones offered by L-Charge, could help convert current gas-powered automobile drivers into electric vehicle owners.
One of the main advantages of L-Charge's stationary option is scalability. Private businesses can add another dynamic to their offering by serving as a charging location for electric vehicles. This could prove to be a lucrative opportunity in the United States as there's still large amounts of red tape inhibiting the construction of public EV charging stations.
According to Electrify America , the average time it took to navigate the permitting process for a charging station rose from 53 to 75 business days in California, one of the most-friendly electric vehicle states. Due to various permitting burdens and other factors, Electricity America also notes it costs 24% more on average in the state to build one of their charging stations in the state.
Stationary and mobile charging options furthered by private sector companies like L-Charge open up franchising opportunities for businesses and expand the breadth of charging infrastructure in both urban and rural areas.
The electric vehicle revolution won't keep rolling unless charging infrastructure keeps up. L-Charge's unique products help bridge the gap between underdeveloped EV charging networks and gas-powered fueling infrastructure.