Monaco Royals Host Annual Christmas Party At Pink Palace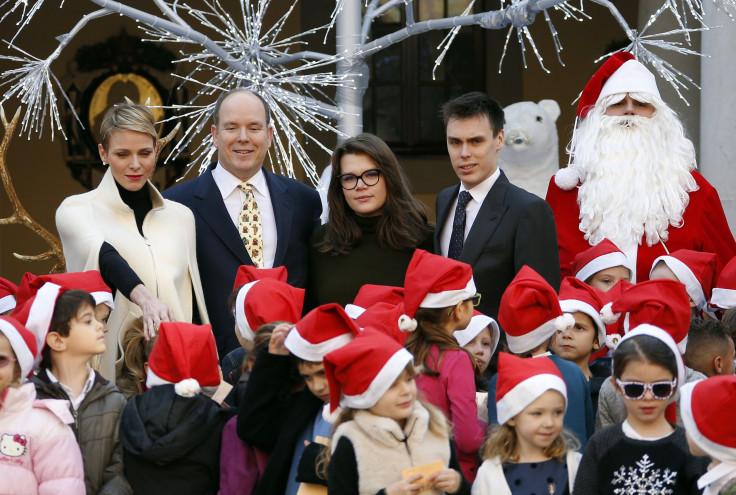 Prince Albert II and Princess Charlene of Monaco are all set to host two Christmas parties inside the Pink Palace. This is the first time that the one-year-old royal twins Prince Jacques and his sister Princess Gabriella are set to participate in the annual festivities with their parents. While one party was held Wednesday, the other is scheduled for Friday.
The parties are hosted for local children, complete with Santa Claus, gifts and entertainment and refreshments whose recipes remain jealously guarded secrets. The age-old tradition was started by none other than Albert's mother Princess Grace of Monaco (Hollywood actress Grace Kelly).
The new princess decided to host a party in the palace for the region's underprivileged children to foster community ties. It dates back to the late 1950s and early 1960s. "There was no television, practically no movies and definitely no internet or diversions like today, so Princess Grace decided to offer children a day in the palace, with snacks and she showed some cartoons," recounted one Monégasque who attended the parties as a child.
He added that the gesture was unintentional but the best idea to build ties between Grace of Monaco and the next generation of Monégasque citizens. But, with the passage of years it has become a very big thing in Monaco's calendar. The citizen added that Albert's father Prince Rainer also got into the spirit of the party and the couple with their kids made it into an annual bridge between their family and children from Monaco and surrounding communities.
The festivities started by Grace have become a family tradition with participation by the entire Grimaldi family. The parties' witness Albert and Charlene come along with Princess Caroline, Princess Stephanie and their children. The parties are thrown for local kids and another for the children of palace staffers.
All the kids meet the royal family and Santa Claus (Pére Noël) in person before going home with gifts. Grace's cartoon reels have now been replaced and entertainment includes performances by clowns or magicians enthralling the young crowd, invited by Stephanie, who loves the circus.
A longtime palace staffer said that the usual tradition is one of his favorites. He added that each child is given a gift researched in advance that suits their particular want or need, besides all the kids get a few moments to speak privately with the prince. However, the icing on the cake in the Christmas parties is the chocolate milk served to the kids, the recipe of which is a closely guarded secret.
© Copyright IBTimes 2023. All rights reserved.