Monalisa Perez Update: YouTuber Who Shot Boyfriend To Death In Video Gets Jail Sentence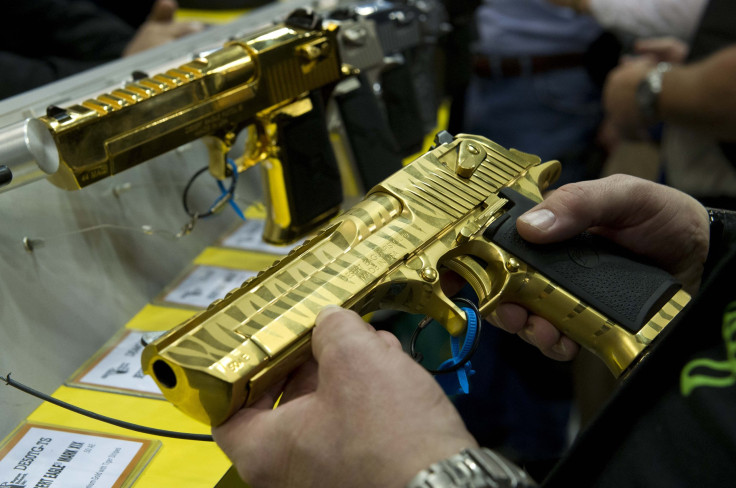 A deadly shooting that started as a YouTube prank resulted in an official criminal sentencing Wednesday. Monalisa Perez will serve 180 non-consecutive days in jail for fatally shooting her boyfriend as part of an ill-fated online video, the Minneapolis Star-Tribune reported.
Perez, 20, pleaded guilty to second-degree manslaughter in December for the death of 22-year-old Pedro Ruiz III. Last June, Perez fired a bullet from a Desert Eagle handgun through a hard-bound encyclopedia that Ruiz was holding. The idea was to see if a .50 caliber bullet would pass through the book and film it for YouTube. It did, striking Ruiz and killing him.
The two ran a YouTube channel devoted to videos about their lives as young parents, as well as typical YouTube prank fare. Since Ruiz's death, the view counts on the videos have gone up and the comments sections are dominated by remarks about the shooting.
The original plea agreement from December called for Perez to serve her sentence in 30-day segments, with the opportunity to serve some of the balance under home monitoring. However, the judge agreed to let her go to jail for 10 days at a time, with consideration for her two young children.
She will also be on probation for 10 years. Lastly, she is barred for life from owning firearms and is not allowed to monetize the story of her boyfriend's death.
The prosecution took the stance that Perez was not fully responsible for the death.
"The reality that this foolish stunt was dreamed up, planned, and executed by Pedro Ruiz," Norman County Attorney James Brue said, per the Star-Tribune. "And the defendant wrongfully and tragically relied on his assurances that the stunt was safe."
Perez tweeted that it was her boyfriend's idea before they attempted the stunt. However, a relative of Ruiz told media that Perez knew what she was doing.
© Copyright IBTimes 2023. All rights reserved.